Prins Friso heeft de Leonardo da Vinci-medaille ontvangen
Afgelopen paar dagen was ik bij de SEFI-conferentie in het WTC in Rotterdam. Op deze jaarlijkse conferentie krijgt elk jaar iemand de Leonardo da Vinci medaille uitgereikt door de SEFI. SEFI is de Europese organisatie voor ingenieursopleidingen. Omdat de conferentie deze keer door de TU Delft werd georganiseerd, mocht de Nederlandse organisatie ook iemand voordragen voor deze prijs. De prijs wordt uitgereikt aan iemand die veel heeft gedaan voor ingenieursopleidingen:
The Medal is awarded by the Administrative Council to living persons who have made an outstanding contribution of international significance to engineering education.
De medaille werd dit jaar uitgereikt aan TU Delft alumnus ZKH prins Friso. Hij heeft Lucht & Ruimtevaart gestudeerd aan de TU Delft, daarnaast heeft hij ook economie gestuurd aan de Erasmus en hij heeft zijn MBA gehaald in Fontainebleu (INSEAD).
Op dit moment werkt hij voor TNO Space en Wolfensohn & Company. Dit bedrijf houdt zich bezig met groene energie. De toespraak van prins Friso is hier na te lezen.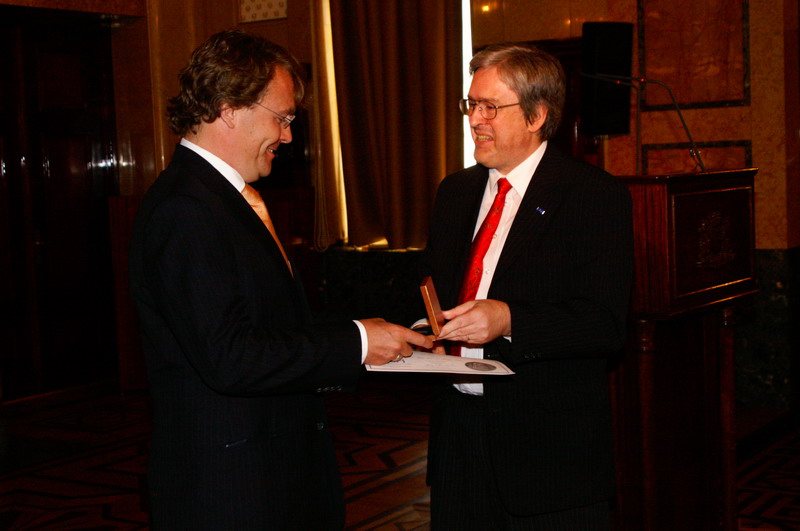 Foto gemaakt door V.P. Brugemann