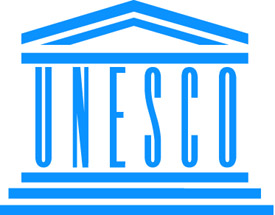 Op woensdag 1 december was ik in het hoofdkwartier van Unesco in Parijs voor een Policy Forum over Open Educational Resources.
's Ochtends en begin van de middag kregen wij verschillende presentaties van mensen die hun visie gaven over OERs, de rol van instellingen, overheden en Unesco. De zaal was zo'n typische zaal, die je ook altijd bij de VN ziet, dus deze nodigde helaas niet erg uit tot interactie. Aan eind van de middag was er ook nog een brainstorm, maar door de beperkingen van de zaal werkte dat niet goed.
De presentaties van de dag staan online op oerworkshop.weebly.com. De presentaties werden ook live gestreamed, maar ik weet niet of deze online staan.
Volgens Barbara Chow van de Hewlett Foundation is de 'value proposition' voor OERs:
Radically reducing costs
Continuous improvement
learning efficiency
accessibility for all
localization and personalization 
Overheden hebben volgens haar ook een belangrijke rol om verder te komen met OERs:
facilitate sustainable implementations

create incentive for development and re-use
remove barriers to oer adoption
fund infrastructure to increase access

Integrate openness as a component of public policy

Require all publicly funded materials to carry a public license
Publish educational research through open access journals
Make more data publicly available
Support open source software
De belangrijkste conclusie voor mij is dat Unesco nog zoekende is wat haar rol met OER zou moeten zijn.
Hieronder het overzicht van mijn tweets van de dag: