Open Education Week 2012 starts tomorrow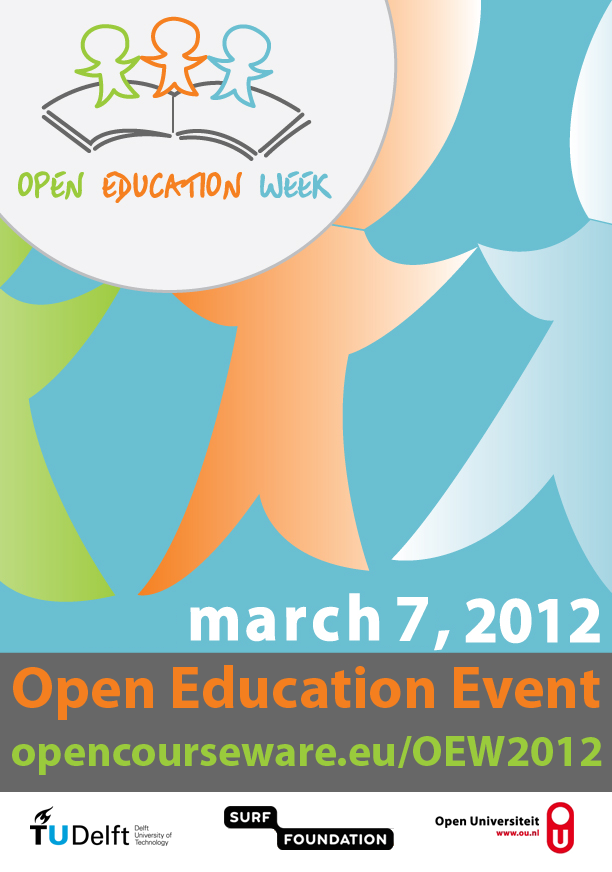 Tomorrow the first annual Open Education Week will kick-off. More then 150 organisations are participating in the week. There are worldwide 50 live events. I'm organising one of those live events in Delft on Wednesday 7th. We have 89 attendees in the room and the event will also be live streamed via our website.
I have already seen some of the presentations and video of our event and it looks very good. I'm especially looking forward to the panel discussion.
I'm looking forward to this week and I'm interested in seeing what impact this week has on the adoption and mainstreaming of Open Education and OER.