Yesterday the OER Trend Report 2013 of the Dutch special interest group for Open Educational Resources has been published: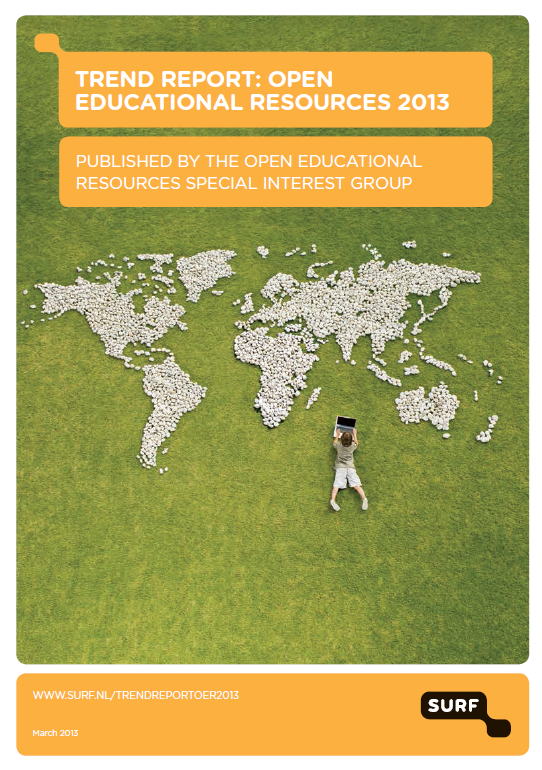 The Trend Report: Open Educational Resources 2013 describes trends in open educational resources (OER) and open education in the Netherlands and elsewhere, from the perspective of Dutch higher education.

It comprises fifteen articles by Dutch experts in the field of open and online education. It also includes 15 short  ?Intermezzos? giving high-profile examples. The report is published by the Open Educational Resources Special Interest Group (SIG OER) supported by SURF.
The report is available in Dutch and English. The Dutch version is also available as online book and iOS app.
Tomorrow during the Open Education Event in Utrecht there will be a market where most of the authors will present their chapter and are available for questions. I will be there for questions about MOOCs.