OEGlobal: Action Lab MOOCs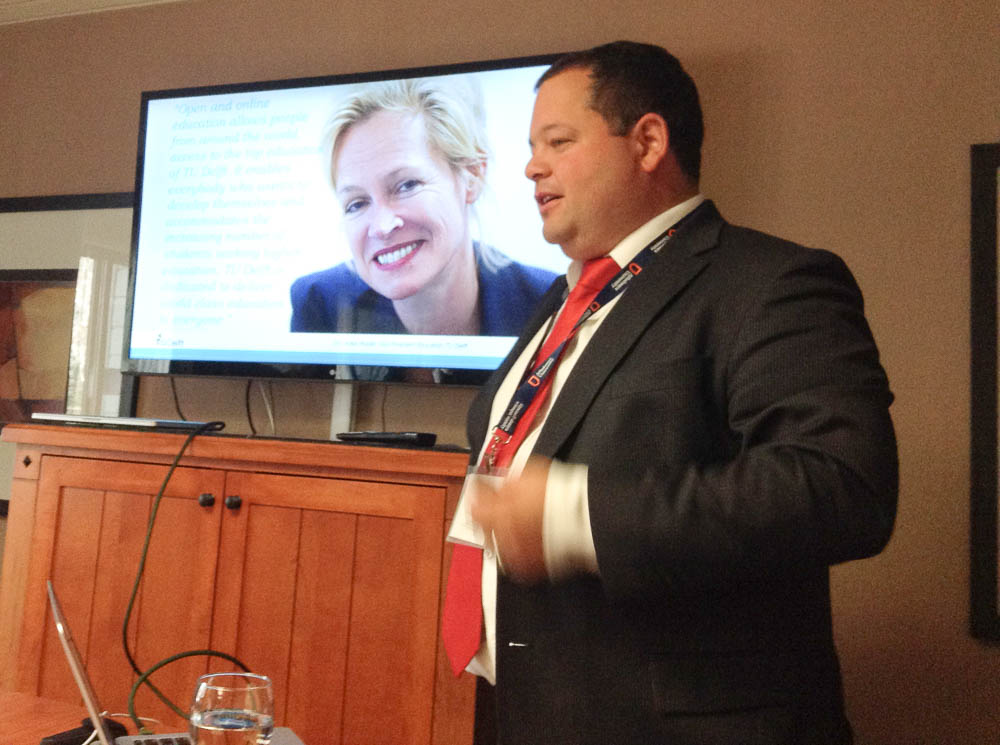 Yesterday it was my turn to do an action lab on MOOCs. The subtitle was "everything you want to know about MOOCs". For my it was also a good activity to get all our activities together. And it is impressive!
We have 16 MOOCs finished, 4 are running (you can still enrol), 5 new and 7 reruns are in production. So we can say that we have some experience with making MOOCs. We also have more than 400,000 enrolments.
I started the action lab with a short presentation about the TU Delft MOOC activities. The presentation is below. After the slide 21 I had some spare slide I could use to answer questions.
Journey
After the presentation I opened it for questions and used our MOOC Development journey to answer questions. I also had the poster of the learning experience flow of our award winning MOOC Delft Design Approach up on the wall. They used this to design their MOOC. They start with the template and use the cards to organise it week by week. All the documents are attached at the bottom of this post.
Sublicensing MOOCs
One of the questions I got was about the sublicensing of MOOCs. My colleague Martijn Ouwehand did a presentation about this subject on Wednesday. His slides are below.