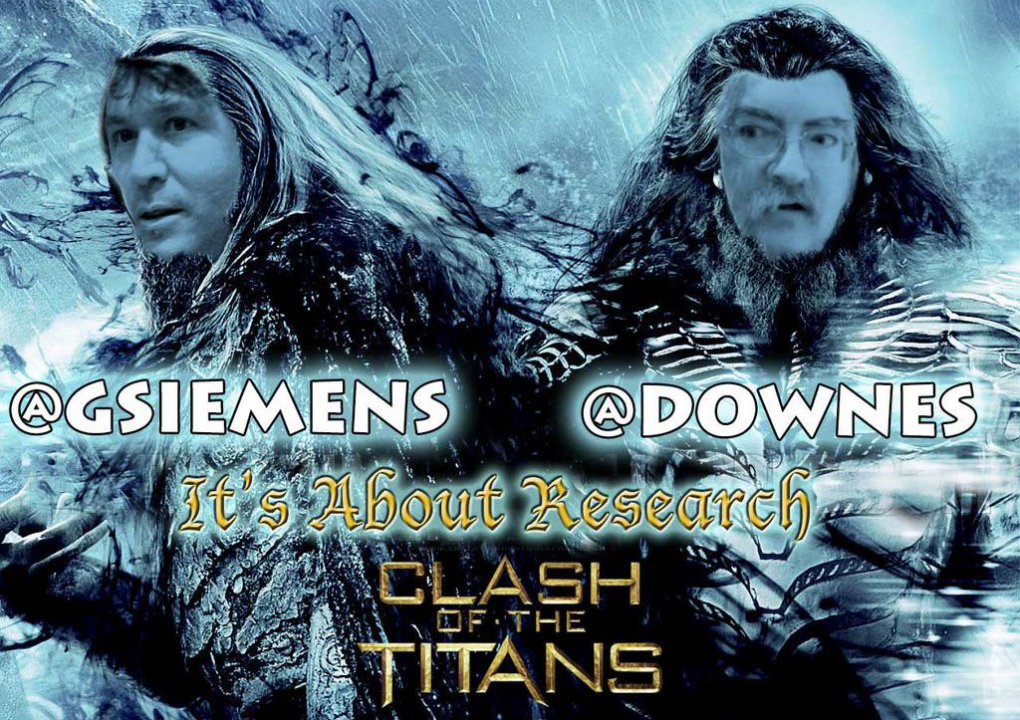 It all started with the publication of the report Preparing for the digital university: a review of the history and current state of distance, blended, and online learning (PDF).  This report is written by George Siemens, Dragan Gašević, and Shane Dawson. The report is based on the research that was funded via the MOOC Research Initiative (MRI).
The report is an interesting read with a lot of useful information. So I would recommend everyone with interest in online education and MOOC to read it. Although the report suggest it gives a complete overview of the history of MOOCs and online education. But the research was limited to the literature that was used for the granted MRI projects.
This gives an interesting perspective of all the MRI researchers. Most of them are (not completely) aware of the history of online education from before 2012.
The Clash
Stephen Downes wrote a review of the report and wrote the bold statement "Having said all that, this is a really bad study". This started a twitter discussion and many interesting blog posts:
The clash still continues and both Stephen and George really are keeping the clash civilised and interesting.
Image is created by Alan Levine (@cogdog) an published on twitter.