OER: a Catalyst for Innovation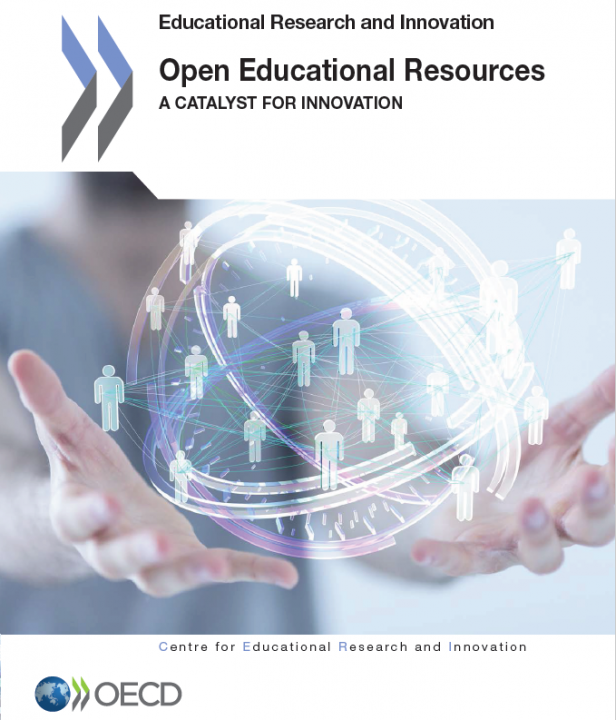 This week the OECD published an interesting report about Open Educational Resources in educational policy and practice. The authors Dominic Orr, Michele Rimini and Dirk van Damme used the expertise of the Open Education field.
Education is the key to economic, social and environmental progress, and governments around the world are looking to improve their education systems. The future of education in the 21st century is not simply about reaching more people, but about improving the quality and diversity of educational opportunities. How to best organise and support teaching and learning requires imagination, creativity and innovation.

Open educational resources (OER) are teaching, learning and research materials that make use of tools such as open licensing to permit their free reuse, continuous improvement and repurposing by others for educational purposes. The OER community has grown considerably over the past ten years and the impact of OER on educational systems has become an issue of public policy. This report aims to highlight state of the art developments and practice in OER, but also to serve as a basis for exchanges and discussions that lead to cross-country peer learning on how to improve teaching and learning.
The interesting of the report is that it really focuses on the educational challenges that we face today:
Fostering the use of new forms of learning for the 21st century
Fostering teachers' professional development and engagement
Containing public and private costs of education
Continually improving the quality of educational resources
Widening the distribution of high-quality educational resources
Reducing barriers to learning opportunities
The authors say that there are gaps in research on use and adaptation of OER. I agree with them that there should be more evidence-based research for policy and practice on how OER are produced and how they are used in certain contexts and by certain actors in the education system (teachers, instructors and learners). Policy makers should promote and fund more OER research!
This report is a must read for anyone involved in education. The report can be downloaded here.