Using Qualtrics for our MOOCs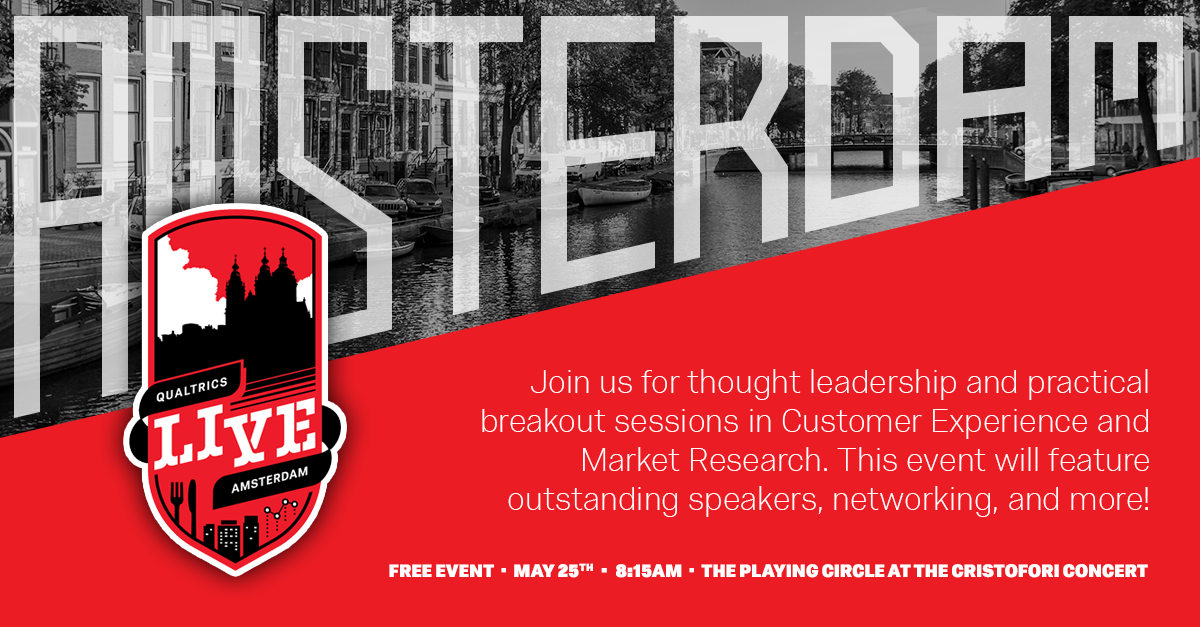 On Thursday I presented at the Qualtrics Live Event in Amsterdam. I was asked to present about our MOOCs as inspiration for the other participants (about 25). At the end of the presentation I got the question what we are doing with Qualtrics. Although I gave the presentation I'm not the one that is handling our Qualtrics activities. It was a good thing that Sara and Jan-Paul had joined me at the event!
Use of Qualtrics
We use qualtrics in 5 different ways in our MOOCs.
Surveys
In all our online courses we have pre-, mid- and post-surveys. These surveys are mostly the same, although there are some custom questions per course. Before the surveys are added to the course, we ask the course teams if they have any specific questions to ask. In total we have more than 100,000 responses to these surveys.
Research Survey
The second category are surveys for course teams to get data for their research. Usually the questions in these MOOCs are related to the topic of the courses. This is a fast and cheap way to collect data from a very international group of learners. For example, the course team of framing included survey where participants were asked to respond to a certain 'frame'. Their interest was to find difference depending on the cultural differences of the learners.
As improvement of the EdX Quiz module
The EdX Quiz module is rather basic and lacks the advanced logics that qualtrics has to create custom paths through a survey. Because we link the user id of the edx platform to the specific survey response, we can link their response to their other results and activities in the course.
Marketing Surveys
On our website and in direct emails to our learners we use marketing surveys to get more insights about our learners. We even offer a professional education course about this, starting in a couple of days.
Support surveys for our learning interventions
Our research team does not only analyse the data, but also does learning interventions in some of our MOOCs. Around these interventions they use surveys to get additional information from the learners. One of the learning interventions was a learner tracker. The research team presented this at the Learning Analytics for Learners workshop last month in Edinburgh (paper).
Reference
Dan Davis, Guanliang Chen, Ioana Jivet, Claudia Hauff, Geert-Jan Houben (2016). Encouraging Metacognition & Self-Regulation in MOOCs through Increased Learner Feedback. In Learning Analytics and Knowledge 2016 Learning Analytics for Learners Workshop. [ Bibtex ]