Looking back at #D2LFusion
posted on Jul 22, 2016 by
willem
in
D2L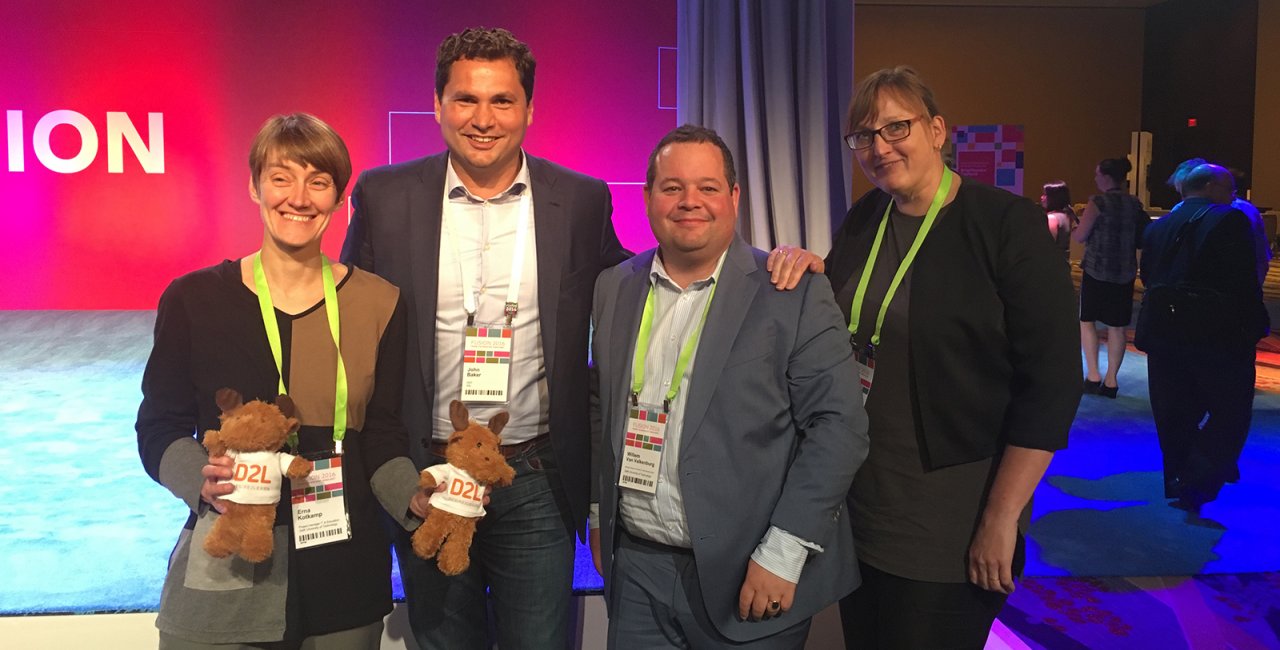 This week Erna, Marjan and me attend the yearly userconference of Desire 2 Learn (D2L Fusion). We signed the contract 3 weeks ago, so it was a good opportunity for us to get to know the D2L community and learn from other universities.
This year's FUSION was in Washington DC and was attended by around a 1000 participants and 30 partners.
Ambiance
I have been to many product user conferences, such as Blackboard, Stellent, EdX, Coursera, but this one is ranked very high on ambiance, contact with staff and leadership. The European team of D2L organized extra activities for us and helped us set up meeting with other universities to talk about their experiences. We really felt welcomed in the D2L community.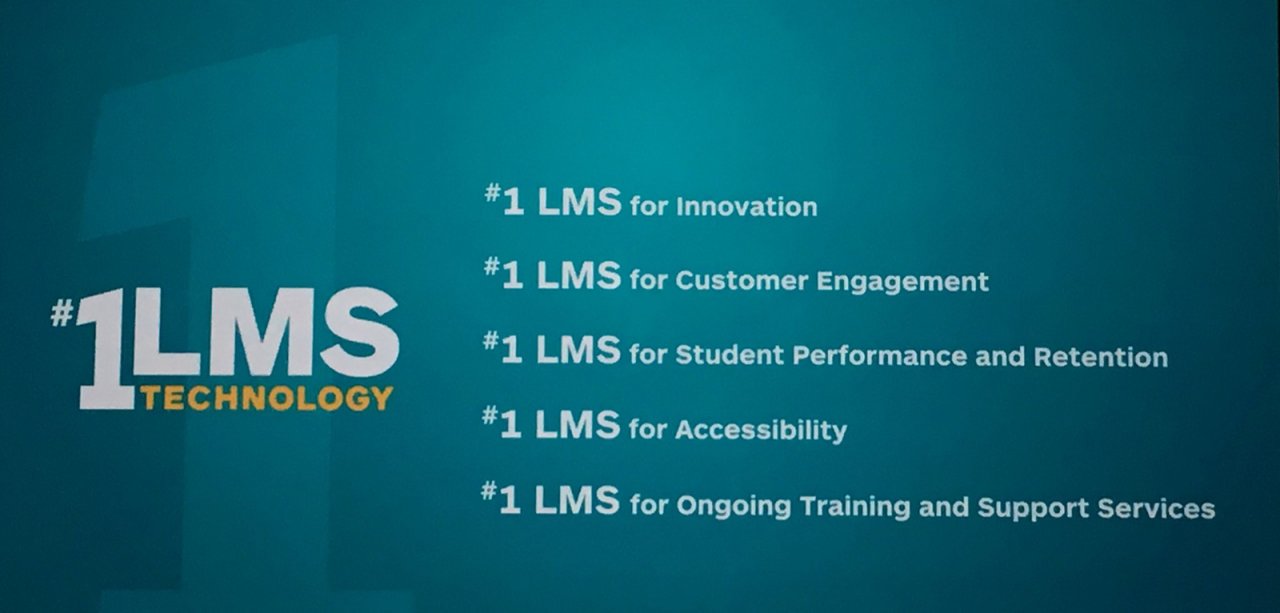 Product
One of the impressive sessions was the product update session. It was not just presenting new features, but based on a couple of scenarios live demo-ing how the scenario worked. Most of features that were presented are available right now or will be available in two weeks (no vaporware). I saw people turning on the new features on their ipads during the session. It is always risky to do live demos, but they even took it one step further and did it on three devices (laptop, tablet and mobile phone). They even used voice input. It all worked like a charm.
Important part of the product update is the new Daylight Experience. Watch this video to get an overview of this version:
One of the things that was missing in Brightspace was an integrated video solution. During the product update they announced that they have partnered up with YouSeeU. Per Augustus 4 there is a virtual classroom available inside the platform without additional costs. It can handle up to 100 participants, recordings are stored for 16 weeks and it includes dial-in for instructors.
Training and meetings
During the conference we had presentations and meeting with other universities that have made similar transition from other LMS to Brightspace. There were a lot of former Blackboard clients I have to say. But it was also interesting to talk to some of the first clients that are using the product for many years.
On Wednesday we had a full day of training in small groups. So plenty of time to hear from other universities as well. One of the things that our instructor will certainly like is this Course Adventure Pack. That really lines up with our tender were we said that the platform should be fun.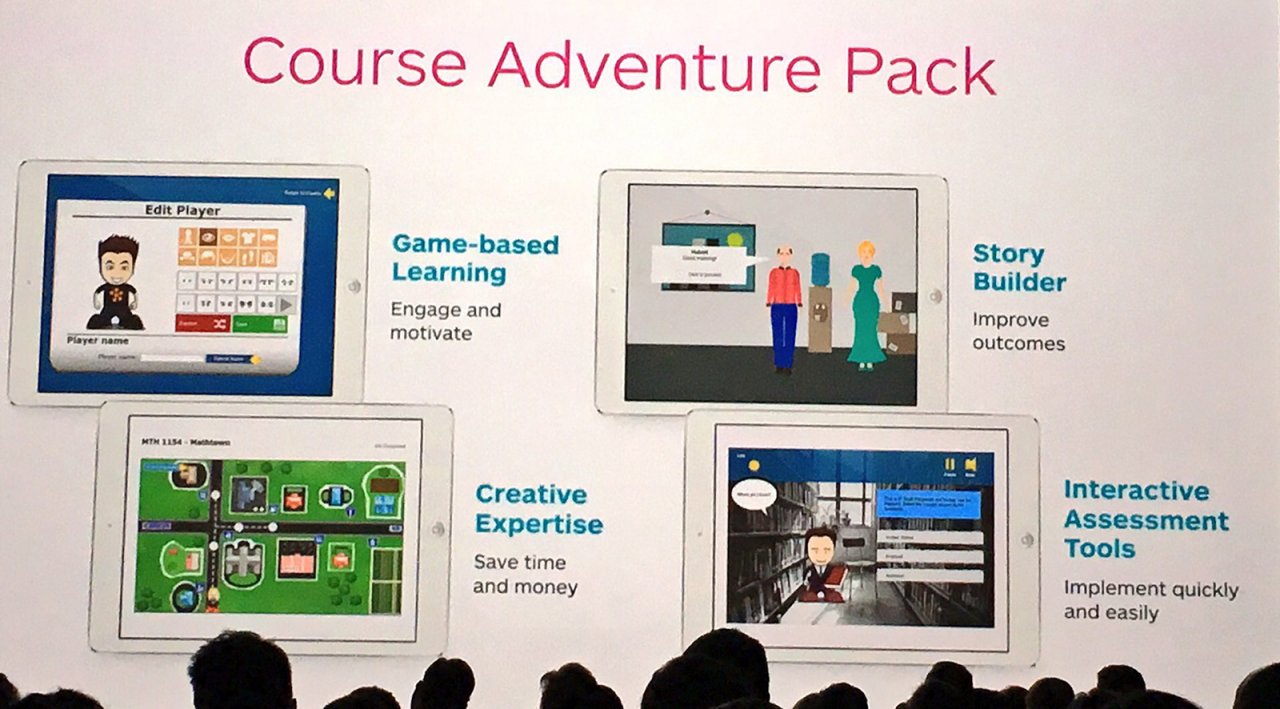 Conclusion
It was a good investment of our time and money. It really helped us to improve our migration plan and don't make mistakes others have made.
For me it also strengthened our choice for D2L as partner for our Collaboration & Learning Environment.
1 comment
Comment from:
Nelson Jorge
[Visitor]
Good to read all these positive things about the platform, and looking forward to start creating courses on it in the near future!