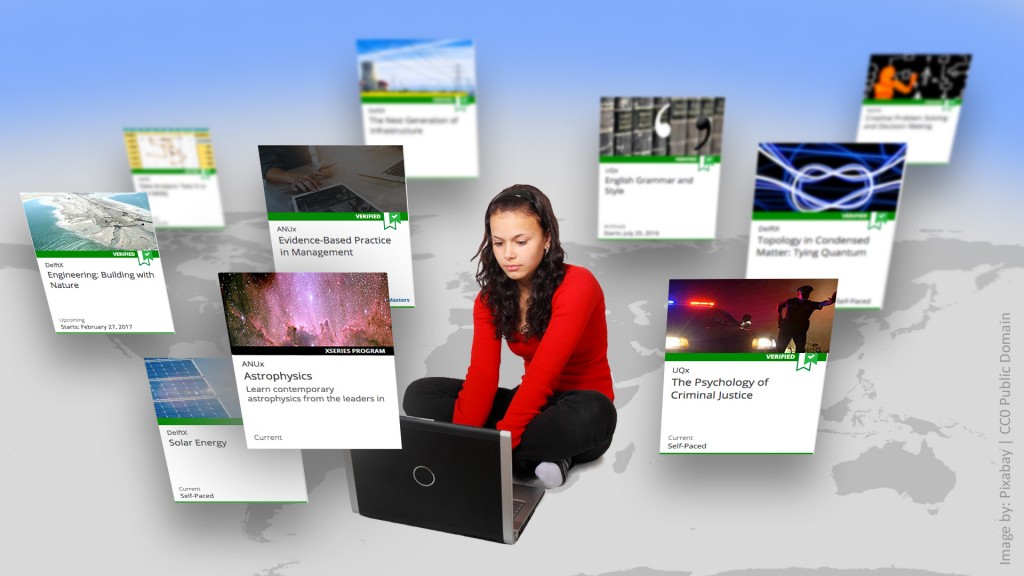 Last Friday our Credits for MOOCs project opened for students. From this week on our students can join a number of MOOCs and get credits for them. There are no additional costs for them.
Expanding Portfolio
The first 12 MOOCs for credits will be provided by Ecole Polytechnique Fédérale de Lausanne (EPFL), University of Queensland, Australia National University and TU Delft and they will start in February 2017. During the summer a broader variety of courses will be made available by universities such as Hong Kong University of Science and Technology and Rice University. Other top 100 universities have said they are keen to join.
We started this project in the fall of 2015 and after many conference calls, presentations, meetings and hard work of my colleagues and our partners we have managed to open it for enrolments. When MOOCs are infiltrating the university curriculum you have to pass many hoops and bypass many obstacles.
Our students can find all the information about the process and which MOOCs are offered on this website.
Assessment
One important aspect is that we asked all the instructors of the MOOCs under what conditions they would offer credits for their MOOCs. For most MOOCs this means that there is an additional assessment requirement. That can be like a proctored exam, a skype interview, or a paper. This is also the reason why we have limited the number of students that can credits. Off course any learner can enroll in these MOOCs.
Virtual Exchange
All current exchange programmes are based of students to temporary move to another city. A great opportunity for students, but for many not possible due to time or financial constraints. With this programme we created a kind of virtual exchange programme. Our students can do courses of other top universities from our campus in Delft. They can learn across borders.
I think this offers a great opportunity for our students. It offers them courses that we as a technical university don't offer and it gives them flexibility.