D2LFusion: Build once, move faster
posted on Jul 29, 2017 by
willem
in
D2L

One of the important chooses an LMS supplier has to make is how to deal with mobile delivery. There are two strategies in the industry:
full responsive LMS
separate apps for different platforms.
At the Fusion conference in Las Vegas, D2L made it clear what their strategy is. With Daylight they have choosen for full responsiveness for Brightspace. Other LMSs, such as Blackboard and Canvas, made a different chooses.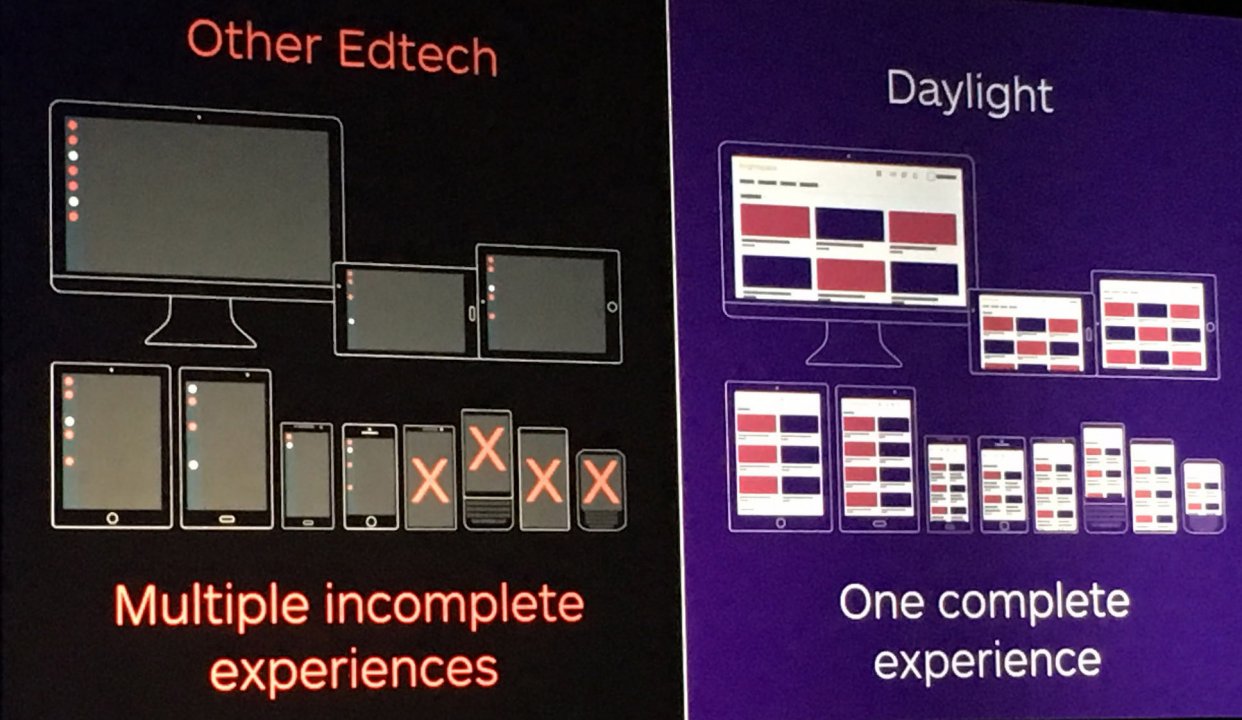 I personnally think this is the choose for the long run because of these three reasons:
One platform
It is less costly to maintain one platform than multiple. This means that your resources are all working on that one platform and don't need to be distributed among all the different apps. This means you can move faster in developing new features, solving problems and more.
One learning experience
It is easier for the users, they will know where to find their information on any devices.
Less support
Every extra platform or app means extra questions to support. It is easier for support if there is only one platform. So in the end this means less support is needed.
Offcourse there are also downside to this strategy. One important issue is that the screen layout is not optimised for your screen. We have noticed that currently that is mainly the case for the features of instructors. D2L has prioritised the student experience, so this will certainly improve in the next months.
Developing for responsiveness
A full responsive design also means that your instructors should be aware of this. Some guidelines to make sure that all your content works on any device:
Create files in HTML (responsive), avoid PDFs and documents (non-responsive) as much as possible.
Use the accessibility check in the text editor to make sure your content complies to accessibility standards.
Test your external learning tools (for responsiveness)
Don't use Flash or Java
Set max widths on images
Use video tool to insert videos, or use responsive CSS
Avoid tables, or use responsive CSS
Altogether I think this a good choose of D2L. In combination with a cloud based platform it allows to move fast and stay ahead of the game.