OEGlobal 2020 Conference Online

In November Open Education Global was planning to organise the OEGlobal2020 conference in Taiwan. After extensive consultations with the main Conference host, Taipei Medical University, as well as the Open Education Global Board of Directors, the decision was made to transition the OE Global 2020 Conference into a hybrid event which will include virtual and potentially some face-to-face events. We believe that this is the right decision for our community, as we all work to manage our way through this period of disruption and concern.   
OE Global 2020 Conference will take place virtually through a combination of synchronous and asynchronous activities. The 2020 conference theme, Connecting the Global Open Education Community, signifies even more to our community during this unprecedented time. Social connection avenues will be a strategic part of the conference to provide additional opportunities for participants to engage about the content of presentations and in networking/collaboration opportunities. 
New Dates
The new conference dates are 16-20 November 2020. Formal conference sessions will take place on 16th, 18th and 20th November. Social engagement sessions will be organized on 17th and 19th November.
Co-hosts
To make this in a truly global event, we have added two co-hosts to organise online in the European and North American time zones. I'm very glad that TU Delft together with eCampus Ontario will be co-hosting the conference with the main conference hosts Taipei Medical University and Open Education Global.
Call for Proposals
Last week we also reopened the call for proposal. We have adjusted the session format for online synchronous and asynchronous delivery. The new deadline is Jun 30th. So don't wait to submit your proposal!
Open Education Awards for Excellence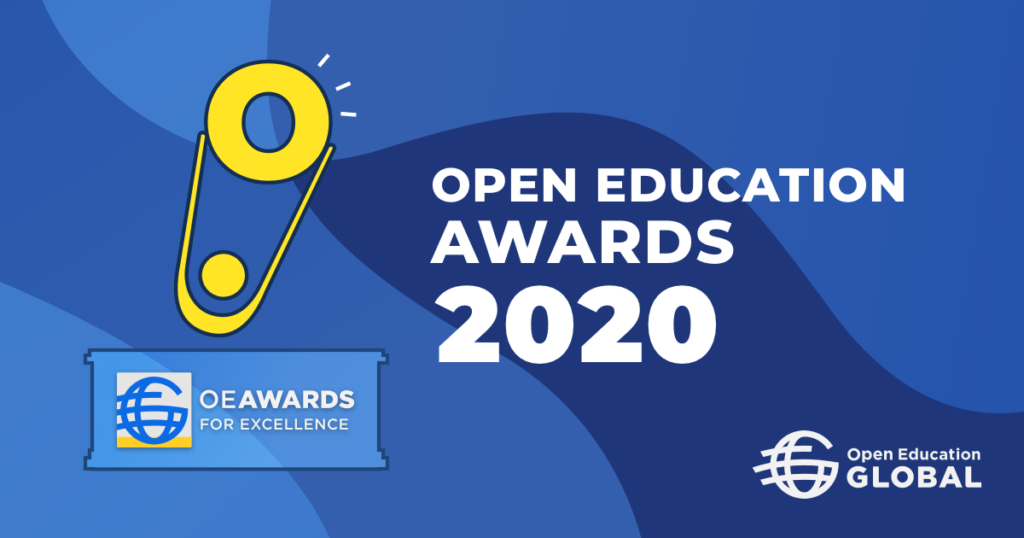 The Open Education Awards for Excellence provide annual recognition to outstanding contributions in the Open Education community. Award categories are reviewed each year to make sure they are current, relevant, and reflect the emerging innovations in the Open Education movement.
New 2020 award categories include the Open Resilience Award celebrating open educational practices that have emerged from this year's extraordinary circumstances with COVID-19, and secondly the UNESCO OER Implementation Award to commemorate the successful use and application of the UNESCO Recommendation on Open Educational Resources. 
Together we stand for a world of openness where knowledge is openly and freely accessible. The Open Education Global acknowledges these efforts, alliances and collaborations through the 2020 OE Awards categories.
Nominations are now OPEN! Submit before June 30th via our website.