Hiring 7 blended learning experts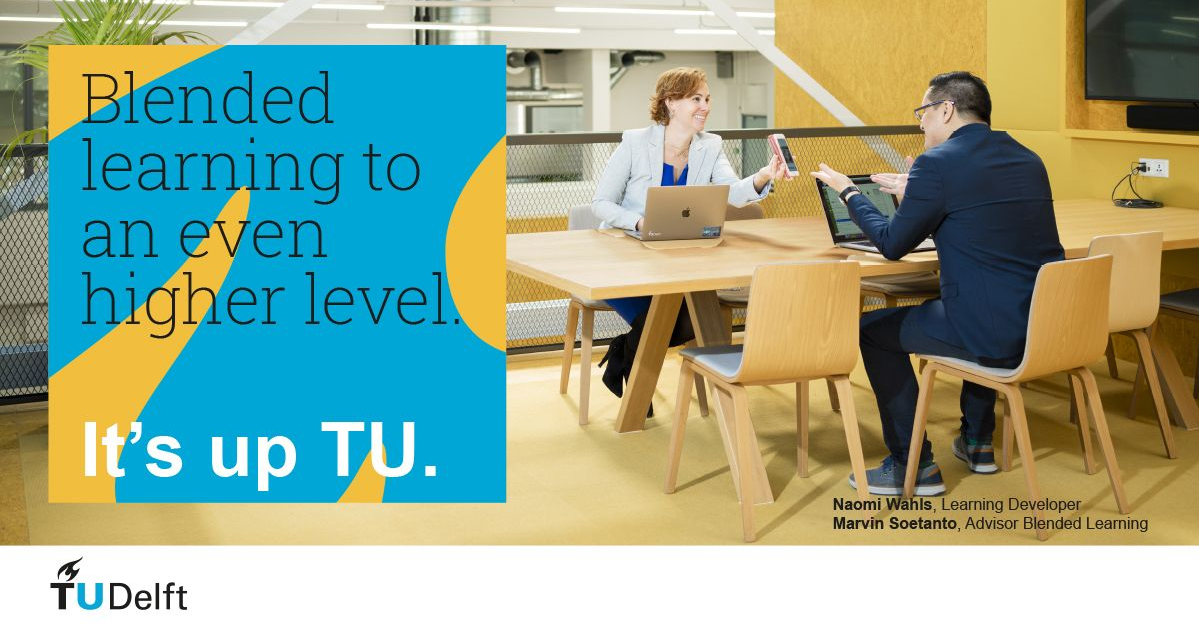 Do you think ICT can play an important role in solving educational issues? And do you have the skills and desire to take blended learning at TU Delft to an even higher level? We are looking for you.
As part of our strategy to support teaching in developing blended learning, TU Delft is hiring 7 blended learning advisors.
Job description
ICT offers us a range of possibility to create an optimal learning environment: from the complexity of interactive videos, mobile technology and anti-cheating software to the simplicity of chat tools and pdf-documents. Now more than ever, we need pandemic-proof tools that can guarantee the best education, regardless of our class sizes or location.
If you have the skills and inclination to take on this task, then you will work for one of our eight faculties (we are looking for no fewer than seven Educational Advisors!), and along with our lecturers, you will look at how their courses can be improved and which tools to use. In this way, you help create blended and online formats and contribute to increasing student interaction.
 In addition to aiding lecturers, you will advise the education management of your faculty about what blended learning at the TU Delft has to offer. You will give lunch lectures, workshops and presentations. Moreover, with conversations at the coffee machine, you will also create awareness about the added value of blended learning. Your role is to manage expectations: you are a promoter, but you always choose realistic outcomes. After all, the use of ICT is a means to achieve a goal - better education - and not an end in itself.
As an Educational Advisor, you work for one of our faculties, but you are part of the Teaching and Learning Services team, the central group of Education Advisors within the TU Delft. Together, you exchange knowledge, discuss what can be improved and you lay the foundation for new tools for supporting teachers. In an informal atmosphere, you can help to build a strong community of people with a mission: to make our national and international top university even more innovative.
Apply
Interested in joining our Teaching & Learning Services team? Please apply via tudelft.nl/jobs.