TU Delft app voor iPhone en Android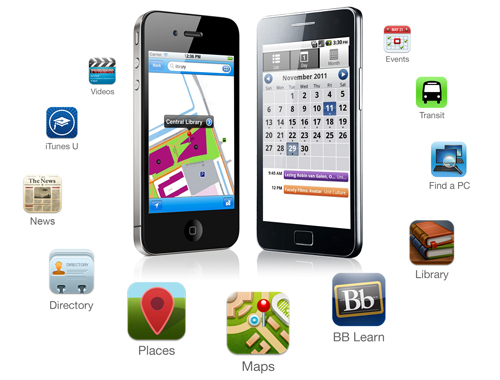 De TU Delft app is nu beschikbaar voor zowel iPhone als Android. Verder is Blackboard Mobile Learn in de Android-versie ook geïntegreerd. Voor iPhone staat deze klaar, maar Apple doet moeilijk met het goedkeuren van de app.
Dit is het commentaar hierop van de ontwikkelaar van Blackboard Mobile:
Apple has begun indiscriminately rejecting apps, ostensibly for having "rounded icons" – specifically citing from their guidelines, "Apps which appear confusingly similar to an existing Apple product or advertising theme will be rejected."
It appears that we and other developers are getting caught in the crossfire between Apple and Samsung, who are fighting over an array of intellectual property rights (notably the design aspects of their platforms). This is unfortunate as our default icons have been a paradigm that we've utilized in over 100 app submissions. In fact, when we were first developing iStanford, some of the folks at Apple helped advise us on this particular aspect.
Dit betekent dat wij nu wel onze eigen TU-iconen kunnen gaan maken. Dit waren wij al van plan, maar functionaliteiten hadden prioriteit. Mijn IO-studentassistent is nu druk bezig met de ikonen.
De app is natuurlijk gratis en hier te downloaden: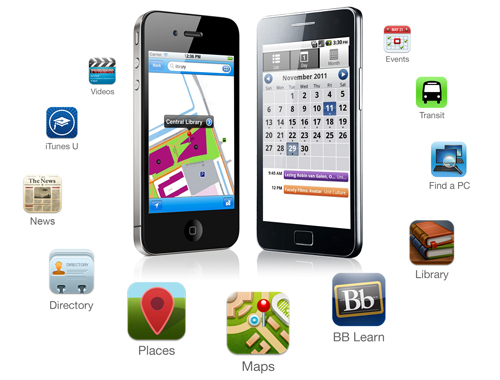 1 comment
Comment from:
Cassan Visser
[Visitor]
Het telefoonboek is geweldig. Het leest direct in Peoplesoft. Nu kan je ook op voornaam zoeken en ook studenten vinden ipv alleen medewerkers. Dat is helaas niet mogelijk met het gewone telefoonboek op de TU Website. Waarom eigenlijk niet?