Start of DelftX MOOCs
posted on Sep 15, 2013 by
willem
in
DelftX
Tomorrow at 13.30 (Delft time) the first two MOOCs (Solar Energy and Introduction to Water Treatment) of Delftx will start. The last couple of months we have been working hard to organise the production process of our MOOCs and helping the faculty with creating a great learning experience for our MOOCs.
Enrolments
The enrolments of our MOOCs have been steadily increasing. In total we start with more than 66,000 students: 44k for Solar and 22k for water. You can still enroll.

Update 16/9 : Solar has 45k and water has 22.5k.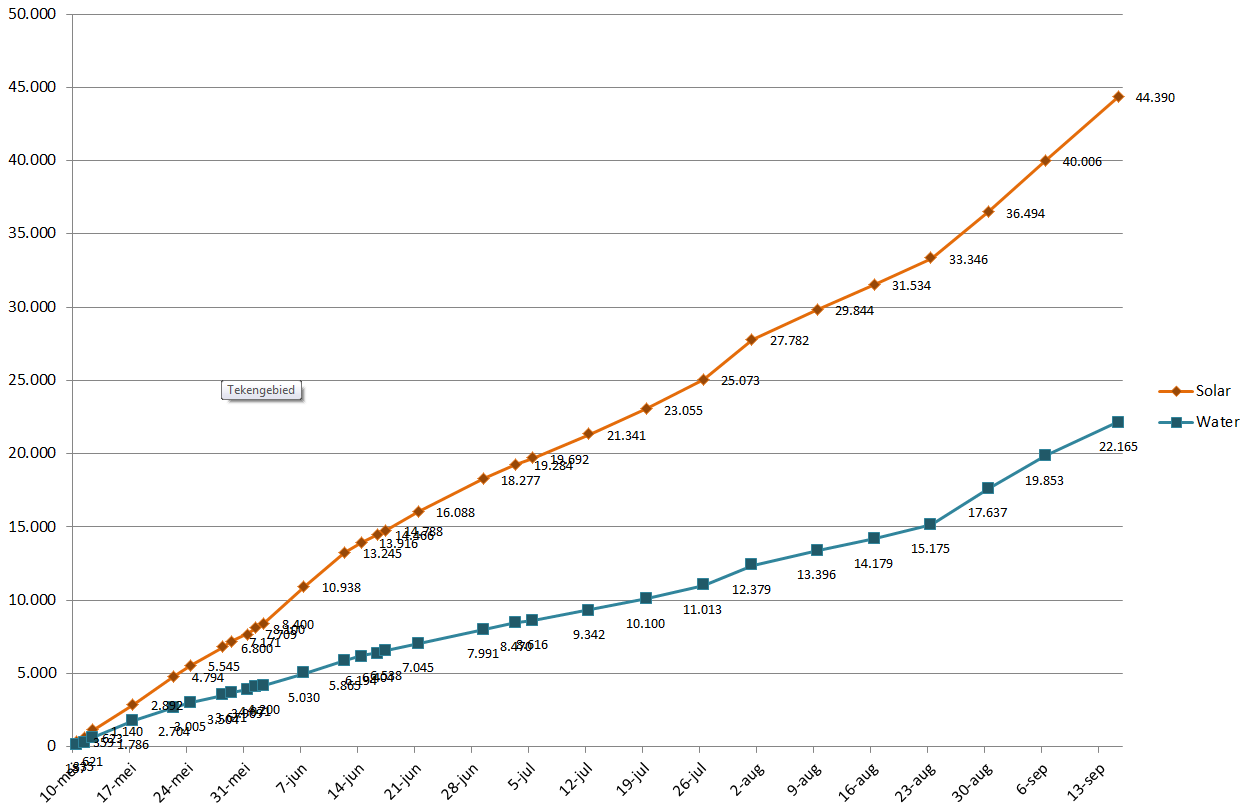 Background of students
If you look at the background of the students, most students have a Bachelor's degree. Solar Energy attracks more secondary/high school students than Water Treatment.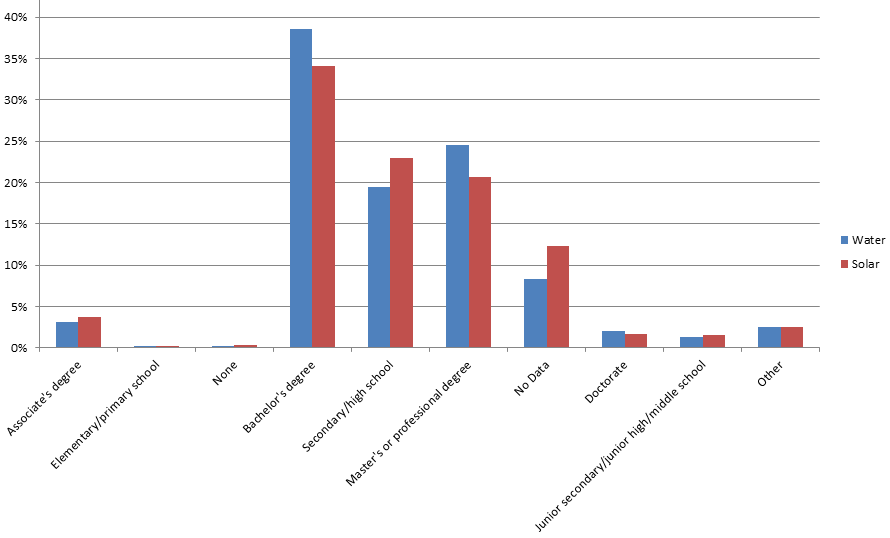 Our water course attracks more female students (28%) than solar (16%).
The next two MOOCs
We already started with the next two MOOCs that will run in the spring of 2014:
Introduction of Aerospace Engineering
Next Generation Infrastructures (about the social and technical complexity of infrastructure systems in the 21th century)
Enrolment will open this month.