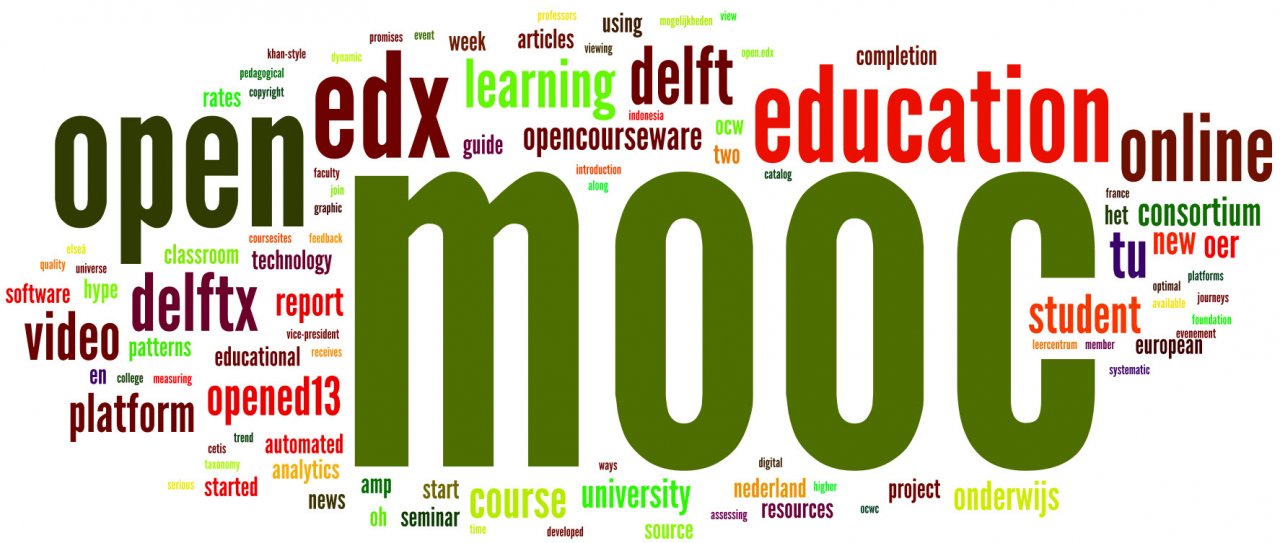 2013 has been a busy year for me. Looking back at my blog it suprised me that I still managed to blog 101 posts (including this one) this year. That is one more than last year.  I had the idea that I didn't blog enough this year. The image above shows a Wordle of all the blog titles of my blogs. It is a good representation for the activities I worked on this year. Yes, it was all about MOOCs! ;-)
In the beginning of 2013 my university announced that we joined the EdX Consortium and I was assigned with the task to make some MOOCs. And we did: in September the first two DelftX moocs started and in March/April 2013 three more will start.
The MOOCs have been an accelerator for online education at Delft, which let to a new and ambitious plan for Open and Online Education (O2E). So also in 2014 I won't have time to procastinate or to be bored.
My personal highlight was my election as Board Member of the OpenCourseWare Consortium. I think it is a great honour to serve on the Board of organisation that trully believes in Open Education and everyday shows the potential and results of this. We have more than 40,000 courses listed on our catalog!