Looking for an eLearning Developer with a strong commitment to Open Education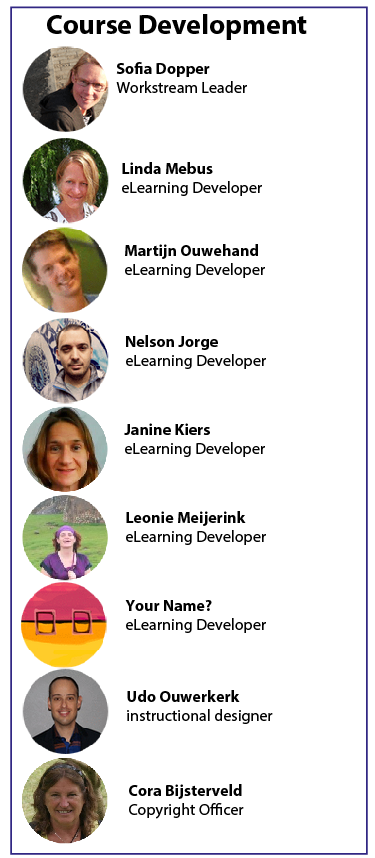 I'm hiring another eLearning developer to further expand our Course Development Team. An the right you see the rest of our Course Development Team:
As eLearning Developer you will be part of a team creating advanced eLearning modules that will be part of the new Delft Extension School. The Extension School delivers OpenCourseWare, MOOCs, blended and online education (bachelor and master level) to a worldwide audience. You will have considerable experience designing and developing online & blended education courses. In this role you will partner with the academic staff to create outstanding open and online courses. Your project management skills contribute to your success in this role as you will be responsible for managing multiple projects.
An important part of this job will that you will be responsible for promoting Open Education and the usage of Open Educational Resources by our faculty and staff. So I'm reaching out to the Open Education community to share this job opening to anyone who might be interested.
More information (and how to apply) can be found on this website. The deadline of applying is 28 november 2014. If you have any question, please send me a message via twitter, skype, email or via the form on this site.