Open Education Consortium: 2015 in Review

The staff of the Open Education Consortium has created a great overview of the activities of the Open Education Consortium. The overview gives interesting numbers of the Open Education Week 2015, the Global Conference in Banff, ,member & community services and other projects and activities.
One of the interesting overviews are alle the trainings, workshops and presentations the OEC staff and board members conducted in 2015. More info on the website.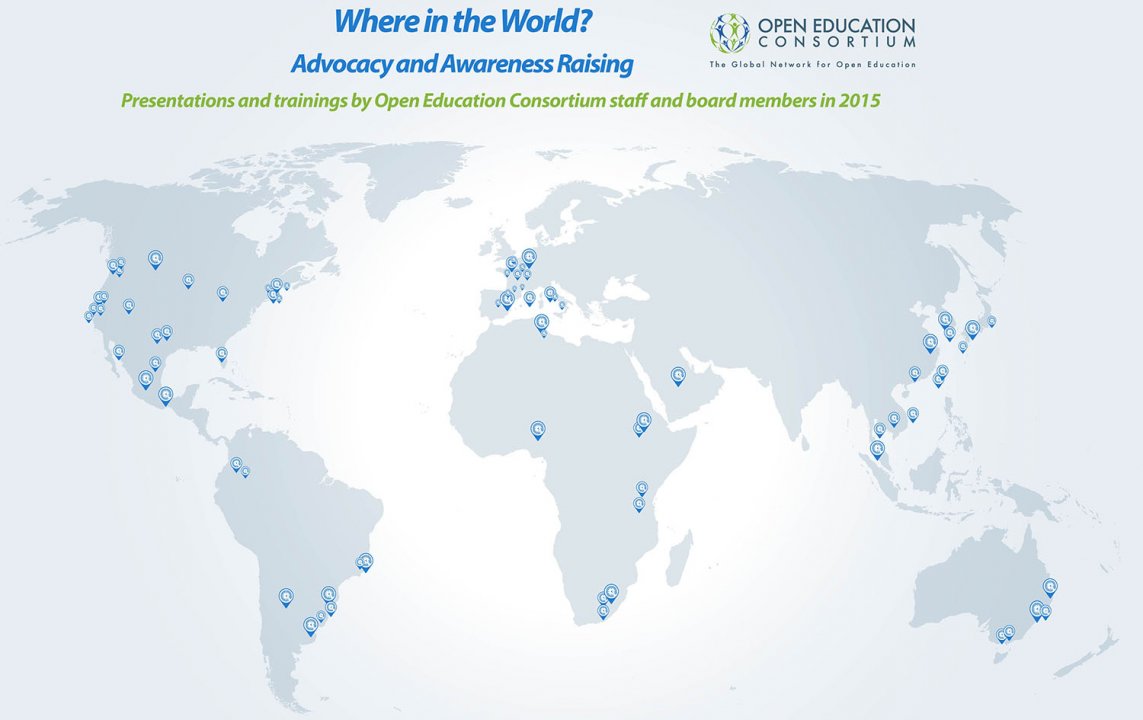 Take a look at the great overview of our activities and visit the website.