#OpenEd16: Where is the commons?
Last year Creative Commons started a project about Open Business Models. At the OpenEd16 conference Paul Stacey of Creative Commons presented some of the results of this project. The full results will be published in a book in the beginning of next year:
In the summer of 2015 Creative Commons ran a successful Kickstarter campaign raising funds to write a book about open business models made using Creative Commons. With the help of backers, and through an open public call, Creative Commons identified businesses and organizations from around the world and across all sectors who have successful Creative Commons based open business models. From that list twenty four were chosen to interview, profile, and analyse.
 Interesting part of his finding was that in most discussion the commons has disappeared. It is only about market versus the state. The commons is a general term for shared resources in which each stakeholder has an equal interest.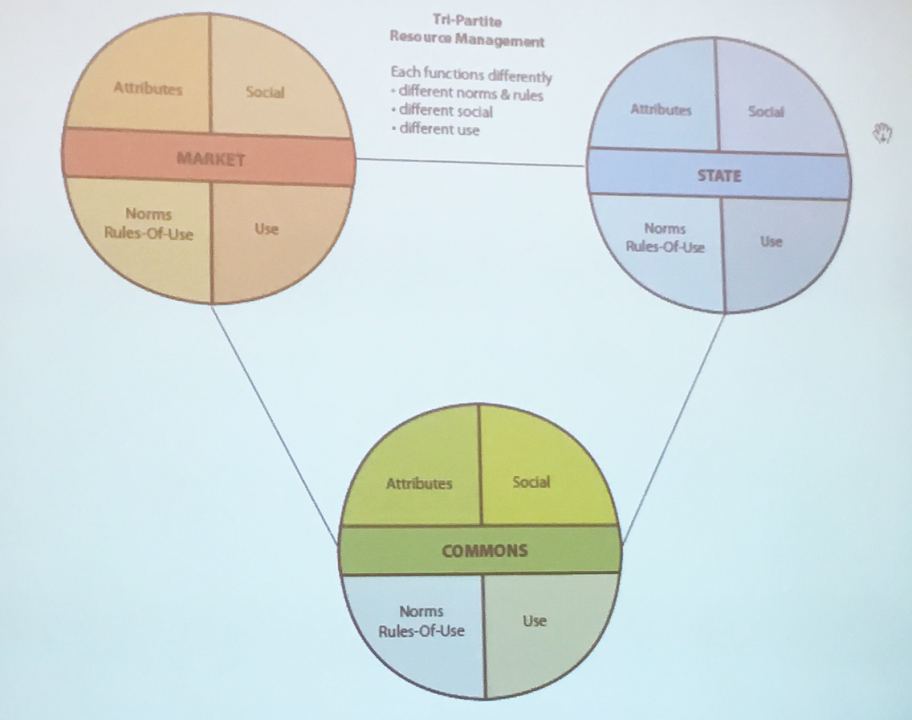 Why should market engage with commons?
He showed an extensive list of benefits of Commons over Market as shown in the image below: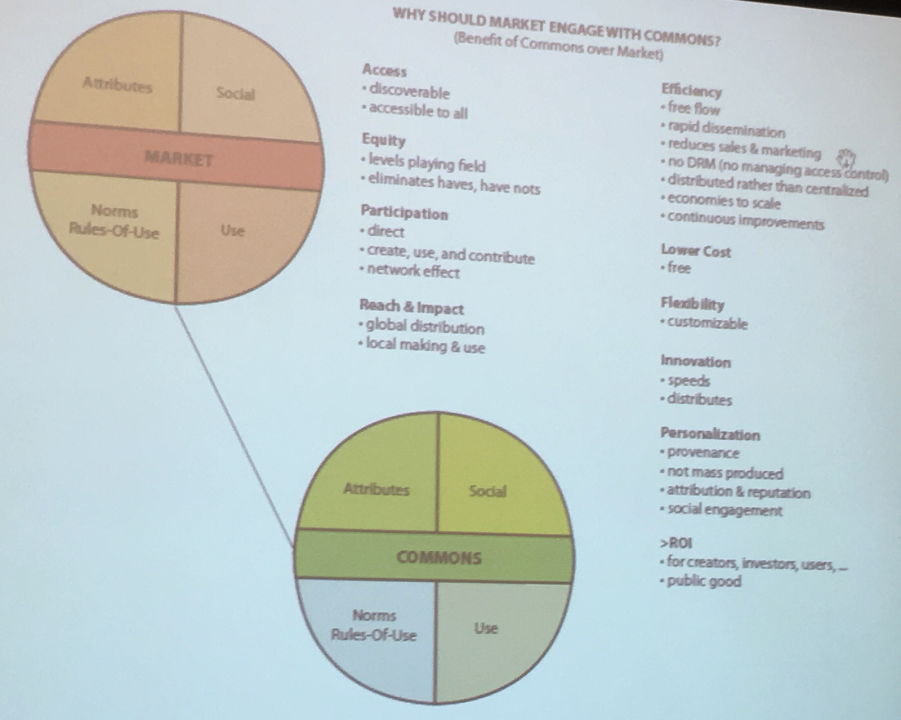 According to Paul people who engage in the commons can feel empowered through participatory engagement, no need for permission. A good example of this is wikipedia.
The market can also engage in the commons, but it is important that they do this based on some principles:
add value
give more than you take
transparency - about what using, wat adding, what monetizing
give attribution & gratitude
develop trust - don't exploit
defend the commons
One of the examples he mentioned was OpenDesk. Their company is based on a completely different approach to design furniture. Opendesk is a global platform for local making. You can use it to download, make and buy work space furniture. They have open designs on their website, which you can adopt and change. If you design is ready, they have local partners that can make your design. You cut out the mass production and distribution costs.
In the book that is coming out next year, they have 20 case studies of companies that are based on an open business model (including a couple of Dutch organisations).