Made With Creative Commons: Open Business Model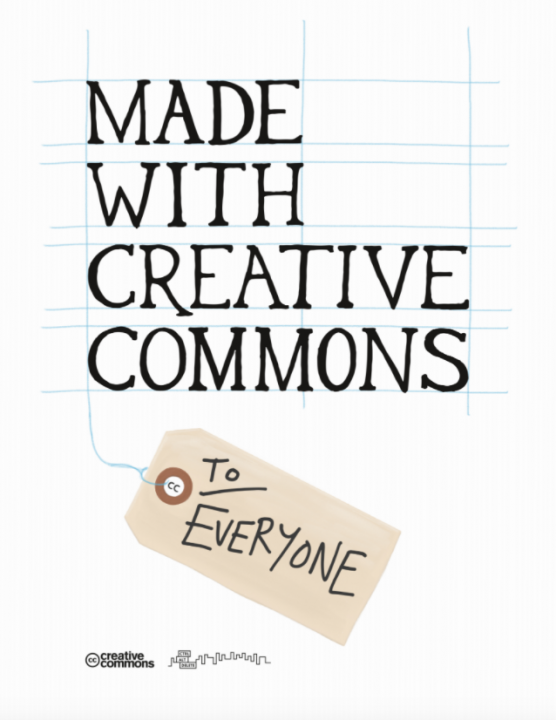 At the Creative Commons Summit two weeks ago the book Paul Stacy and Sarah Hinchliff Pearson worked on for two years was released: Made with Creative Commons. It has been interesting journey and a great result. The book is an excellent read on how to make openness core of your business model:
Made With Creative Commons is a book about sharing. It is about sharing textbooks, music, data, art, and more. People, organizations, and businesses all over the world are sharing their work using Creative Commons licenses because they want to encourage the public to reuse their works, to copy them, to modify them. They are Made with Creative Commons.
But if they are giving their work away to the public for free, how do they make money?
This is the question this book sets out to answer. There are 24 in-depth examples of different ways to sustain what you do when you share your work. And there are lessons, about how to make money but also about what sharing really looks like -- why we do it and what it can bring to the economy and the world. Full of practical advice and inspiring stories, Made with Creative Commons is a book that will show you what it really means to share.
Today Paul Stacy presented the research to our Extension School team as part of our Year of Open activities, below are his slides:
Business Model Innovation
We also invited Mark de Reuver. He is associate professor at TU Delft and is the coordinator of the European project ENVISION and of our MOOC Serie on Business Model Innovation. ENVISION is an EU funded program aiming at understanding and supporting business model innovation.
The combination of the presentation of Mark de Reuver and Paul Stacey gave us great insights and inspired our team in current discussion on the business model of the TU Delft Extension School. During the event Mark van Huystee made sketches of the event. They will be published on our Open Sketching blog.
Image Credit: Creative Commons CC BY-SA