EMBED: European Maturity Model for Blended Education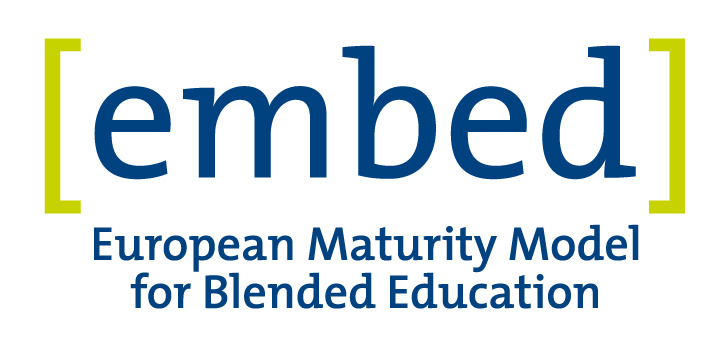 Two weeks ago I attended the F2F kickoff meeting of the recently granted Erasmus+ project EMBED: European Maturity Model for Blended Education. EMBED is a strategic partnership with frontrunner universities in blended education. The project is coordinated by EADTU and partners are KU Leuven, TU Delft, University of Edinburgh, Tampere University, Dublin City University and Aarhus University.
Withing the project we will develop an multi-level maturity model on blended education:
micro-level of teaching and learning processes
meso-level of institutional innovation and enabling strategies
macro-level of governmental policy and support structures.
The first discussion was how do we define blended education. On the micro-level we talk about blended learning. Blended education is broader than just the learning, it also includes policy, support organisation, etc. The blend is focused on the mix of face-to-face and online:
"Blended learning refers to a deliberate, integrated combination of online and face-to-face (on-site) learning outcomes."
The first activities are focused on developing the model. Katie Goeman, Veerle van Rompaey and Stephan Poelmans of KU Leuven are coordinating this. In the process we already identified many blended learning models, but I would like to invite you to reply with your favorite blended learning or education model.