OOFHEC2018: Teachers changing the pedagogical landscape
Two weeks ago I attended the annual EADTU conference Open, Online and Flexible Higher Education Conference at Aarhus University (Denmark). One of the interesting presentations was of Diana Laurillard. She is working at the Knowledge Lab of University College London (UCL). The title of her presentation was Blended and Online Learning: Teachers changing the pedagogical landscape. Central in here presentation were two questions:
Does pedagogy need to change for a digital world?
How do we change the landscape of pedagogy?
She answered these questions with the help of the Conversational Framework she developed.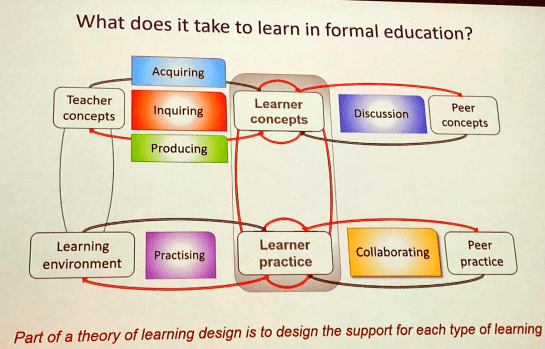 This framework is
a series of iterative exchanges
between learner and a 'teacher' and
between a learner and their peers
at two levels of concepts and practices.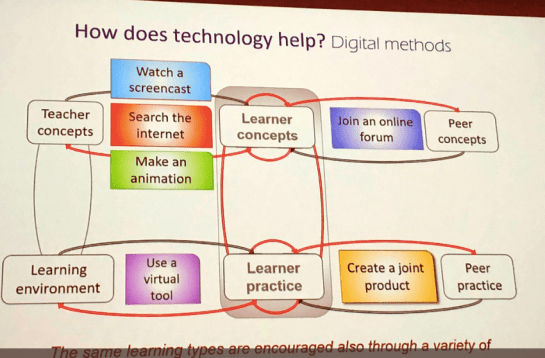 Her conclusion was that the fundamentals of learning have not changed, but the range of means by which we support learning differs. There are many more activities you can do online to learn a concept and to practice. Teachers need support to show them the options and learn them when to use specific means. Below her slides: