Faculty readiness for teaching online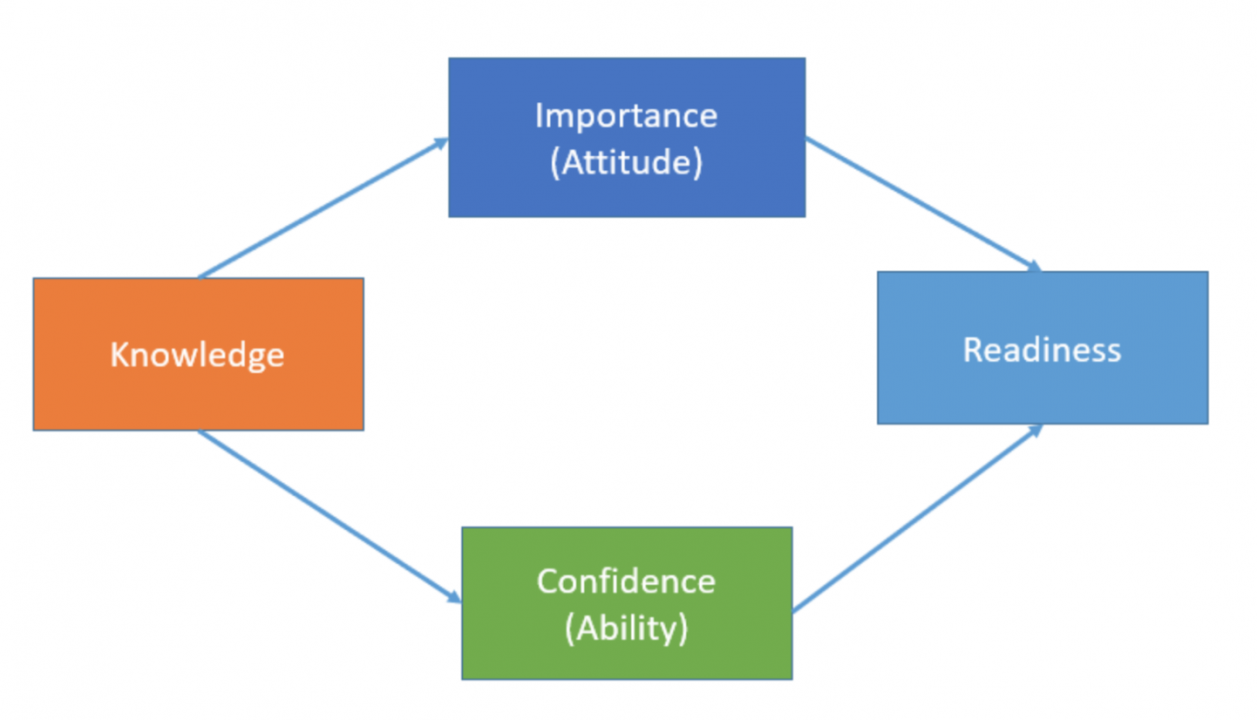 Florence Martin, Kiran Budhrani, and Chuang Wang wrote an interesting paper on faculty perception of their readiness to teach online:
Faculty readiness to teach online is a state of faculty preparedness for online teaching. In this study, it is measured by faculty attitudes about the importance of online teaching competencies and faculty's perceptions of their ability to confidently teach online. Validity and reliability of faculty responses to an online instrument and factors related to faculty perception are examined. Descriptive statistics and item-level means for the competencies are provided. For course design, course communication, and technical competencies, faculty rated the perception of importance higher than they rated their ability in these areas, whereas for time management their perception of their ability was higher than their attitude about its importance. MANOVA showed significant differences in gender, years of teaching online, and delivery method for faculty perceptions of importance of online teaching competencies. Significant differences were also noted in years of teaching online and delivery method with respect to ability to teach online.
Online Teaching Competencies
In this study, the examine four areas of online teaching competencies:
Course Design. Course design is identified as a pedagogical competency, alongside course implementation, facilitation, and assessment.
Course Communication. Faculty must be able to communicate through writing and/or audio to the students within the given learning modality. Feedback needs to be adequate, timely, and prompt.  Facilitating discussions is a key competency when teaching online.

Time Management. Competent faculty have adequate time-management skills so that lifestyle commitments do not interfere with the ability to instruct the course. Online course design and planning is time-consuming and takes significantly longer for a first-timer, as all the course objectives, content, activities, and assessments have to be redesigned for an online format. The second time the online course is taught is less time-consuming compared to the first time

Technical. Technical competencies are specific to the use of the technology, independent of pedagogy. They include technical knowledge (e.g., knowledge about how to use software, synchronous and asynchronous tools, operating systems, learning systems and tools, and Web browsers, and how to implement security updates) and proficiency in the use of current technology, the ability to troubleshoot technology issues, and the ability to assist learners effectively.
I fully recognise these competences to be necessary for succesful teaching online.
Framework
They define faculty readiness to teach online as a state of faculty preparation for online teaching. Within the context of this study, they focus on two aspects of readiness:
faculty attitude on the importance of online teaching
faculty perceptions of their ability to confidently teach online. 
Conclusion
For me this framework is a useful tool to help is select new online courses. We have already experienced that some course development and running of courses goes without problems and others have all different kind of issues. This framework can help to pinpoint the issues and help to get to a solution.
Reference
2 comments
Comment from:
Genevieve Pinto Zipp
[Visitor]
Will you be willing to share your survey for use in a research study?

You should contact the authors of the article for the survey