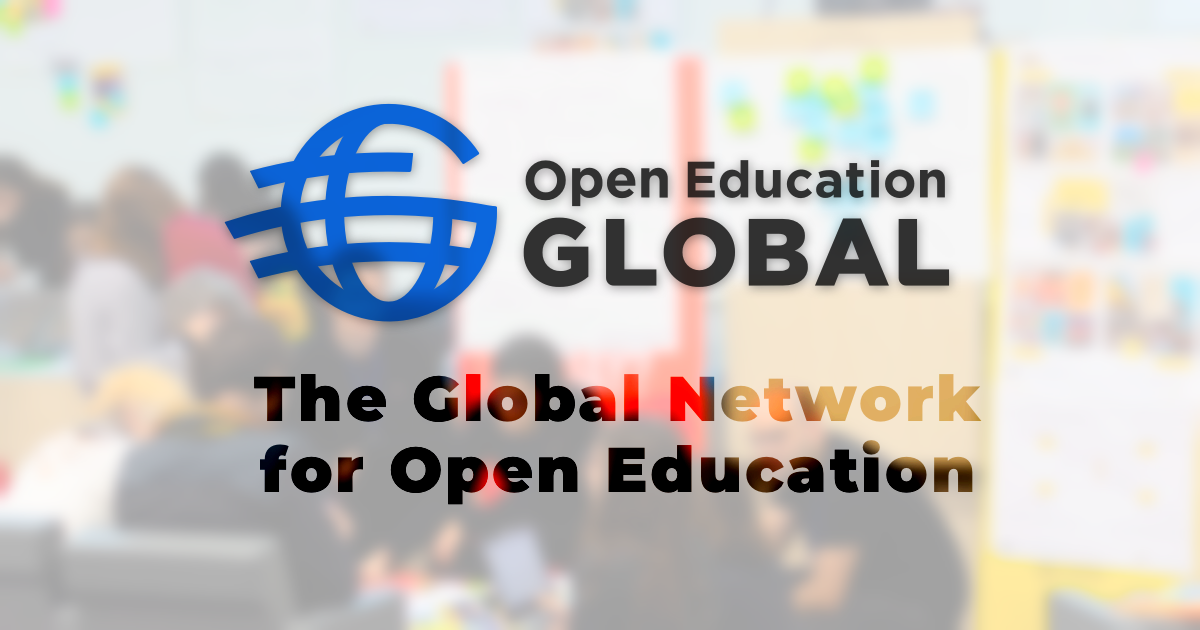 This week I chaired my last board meeting of Open Education Global as president of the Board. Last year already my term as elected board member ended and this week also term as president ended.
I'm proud to see in what an excellent shape Open Education Global is in. In this blog I would like address a couple of reasons why I say that.
New strategy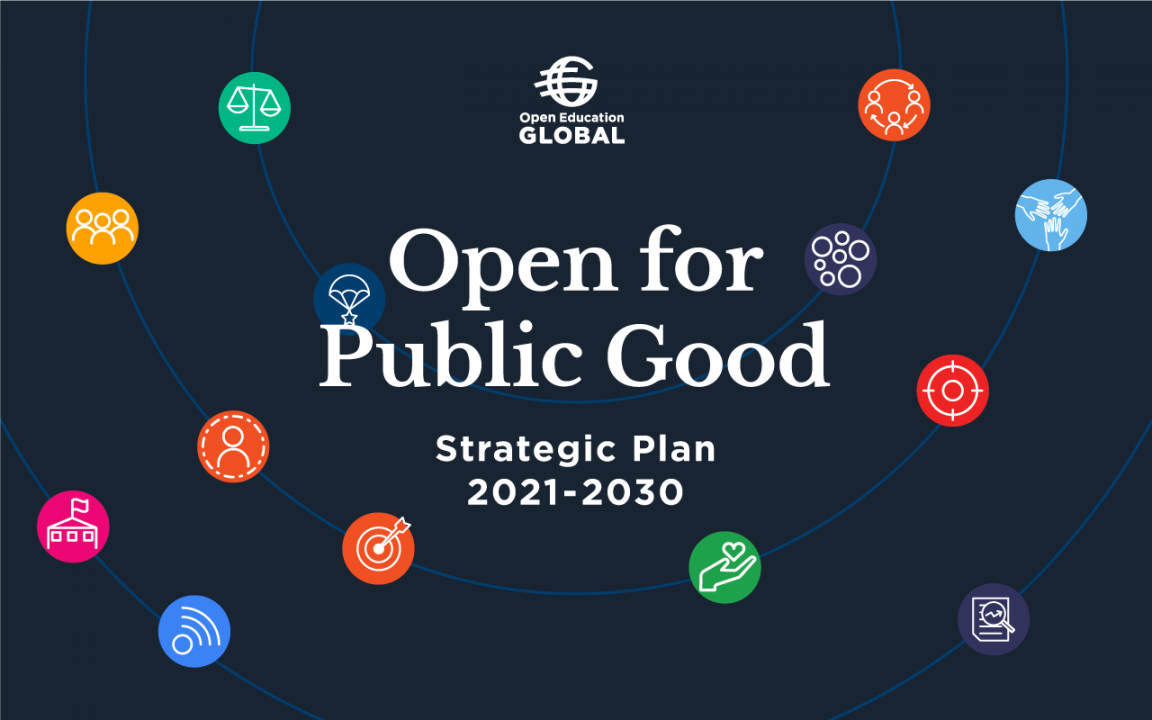 Recently we published our the new strategy of OE Global: Open for Public Good. In this strategy we position OE Global as an open education steward within the education ecosystem. OEGlobal's primary role is as a connector. We foster knowledge exchange, advance sus- tainable systemic change and open policies, amplify impact, and connect local open edu- cation efforts to global ones.
Our goals for open education are:
Open Education is Socially Just
Open Education is a public good
Open Education is inclusive
Open Education is Accessible, Affordable, and Adaptable
Open Education is Collaborative, facilitated by community and stewards
Open Education is impactful.
OEGlobal sees these goals for open education coming together dynamically with the learner at the centre and the whole greater than the sum of the parts.
I recommend everyone interested in open education to read the full strategic plan.
Financial Sustainable
Last year the Hewlett Foundation renewed our core operating grant for 2021-2023. We also secured other grants. Not only did our yearly budget almost double in the last 3 years, it is also secured for a couple of years. This brings OE Global in a financial stable period and means we can focus on executing our strategy.
Great staff
Earlier this year 3 employees decided (for various reasons) to leave the organisation. We managed to hire some great new staff members. Together with our Executive Director Paul Stacey I'm convinced that they will be able to further develop the organisation and execute our new strategy together with our board and our members.
President Patterson
It is always great to step down if you know that your successor will do an excellent job. In my last board meeting, the board elected Lena Patterson as president of the board. Lena has been a part of the eCampusOntario team since the organization opened shop in August 2015. She worked closely with the government to establish the consortium model in Ontario and now heads up a growing project team in her role as Senior Director, Programs and Stakeholder Relations. Lena focuses on cross-pollination, collaboration and the promotion of open education, access and innovation in online and technology-enabled teaching and learning across the province.
I have full confident that Lena will take OE Global to the next phase with the new strategic plan. I'm also happy that our two appointed board members, Catthy Casserly and Martin Dougiamas, will continue to serve on the board.
Concluding remarks
It is great time for Open Education Global and it even has a brighter future. I hope to see everone at the OE Global Conference online and hopefully in Nantes.
I continue to participate in the board as past-president. That is an non-voting position.