TU Delft Erasmus Exchange Days

Before Covid we regularly organised an Erasmus Exchange week, last one in January 2020, to share our expertise and practice on online, blended and campus education. During Covid we were too busy with all the emergency remote teaching, but this fall we have decided to pick it up. We have noticed in the last couple of months that the requests to visit our campus and hear more about our operations are picking up, so there is an interest. We did change the format because we are also organising an multiplier event for the Erasmus+ project Digitel Pro.
TU Delft Exchange Day
On 5 October 2022 a TU Delft Exchange Day on Education will be hosted at the TU Delft Teaching Lab for (international) higher education institutions.
Are you from an higher education institution and interested to learn more about education innovation and development at TU Delft? Please let us know through the registration form by clicking the button below.
Indication of the Programme Components
Welcome & Opening by Rob Mudde, Vice Rector Magnificus/Vice President Education
Teaching Academy and Teaching Lab by Annoesjka Cabo, Academic Director Teaching Academy
"Engineer of the Future" by Hans Hellendoorn, Pro Vice Rector Magnificus Joint Education Affairs
"Innovation in Engineering Education" by Remon Rooij, Delft co-leader 4TU Centre for Engineering Education
Teaching & Learning Services by Franca Jonquiere, Manager Teaching & Learning Services
Extension School by Arno Smets, Director of ES Education TU Delft Extension School
NewMedia Centre: Media Production & Media Facilities for Education by Michel Beerens, Head NewMedia Centre
Wrap up  + Drinks & Bites
Registration via our website.
DigiTeL Pro Multiplier Event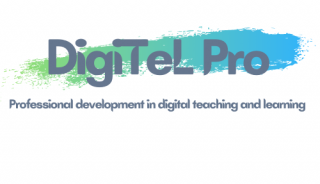 The DigiTeL Pro partnership brings together advanced "Schools" in research, innovation, and good practices in synchronous hybrid (KU Leuven), blended (TU Delft), and online and distance learning (Universitat Oberta de Catalunya (UOC), Open Universiteit (OUNL) and UNINETTUNO). 
The event on October 6th 12:00 - 17:00 offers you an excellent opportunity for an update of last developments, primarily for course and curriculum developers and for all those who support teaching staff and learners, and secondly for leaders who direct these processes in higher education. Relevant post-COVID issues are addressed, e.g. active learning, interaction and collaborative learning, inclusiveness, and assessment and feedback. 
The event will cover:
Outcomes/findings on the three formats of education Synchronous Hybrid, Online, and Blended Education, shared by experts of the DigiTeL Pro partnership;
Insights into how these theoretical formats support course design in your institution;
Opportunities to discuss how to apply models and guidelines in practice
Please find more information on the event, such as the agenda and the registration form, on our Eventbrite page.
Location
Both events will be in the TU Teaching Lab. The Teaching Lab is the physical home of the Teaching Academy (the network for and by lecturers at the TU Delft). It is a dedicated space with special rooms for all TU Delft lecturers to connect, to share developments and innovation in education, to experiment with educational practices, and to spotlight lecturers.