STAP budget: €1000 training subsidy

Earlier this year the Dutch government changed the way professional learners can get funding for their professional development. It used to go via a tax reduction. Since this year life long learners can apply to receive 1000 euro subsidy for their training.
Off course they made the process quiet cumbersome and the yearly budget is limited. The budget is released per time period. The next batch will open on July 1st and it is expected that the budget will be used within a day.
TU Delft online courses
Since last week we have deployed the integration on the website of TU Delft Extension School to apply for this subsidy. Below you see the different steps: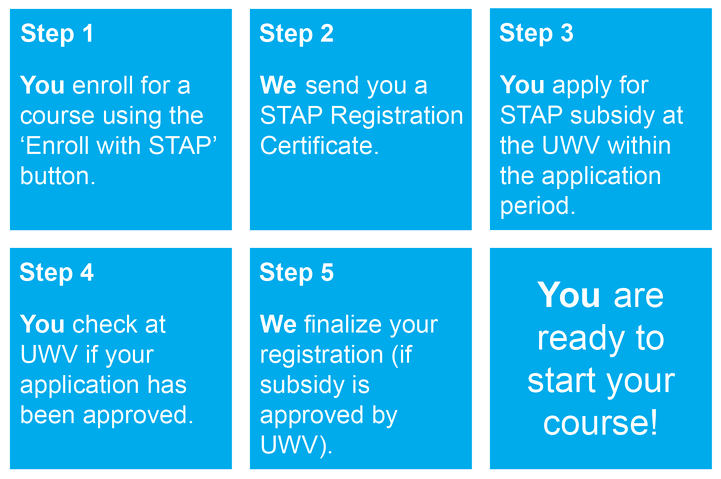 Currently we have six courses that you can enroll in and apply for the STAP budget: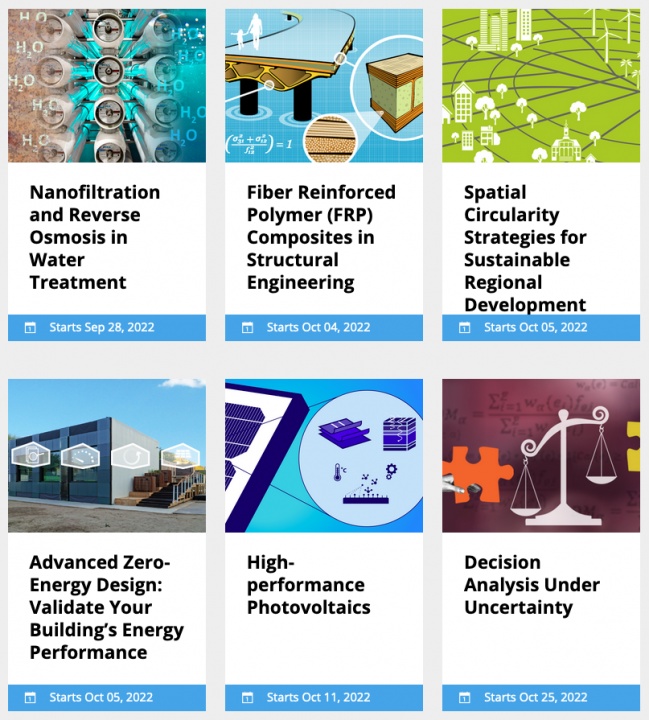 More information on our STAP page: https://online-learning.tudelft.nl/stap/