Professional approaches to digital higher education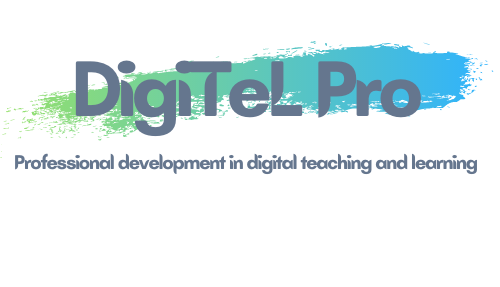 The TU Delft (Extension School and Teaching & Learning Services) is one of the leading partners in the Digitel Pro partnership. The DigiTel Pro partnership brings together advanced "schools" in research, innovation, and good practice in synchronous hybrid (KU Leuven), blended learning (TU Delft), and online and distance learning (Universitat Oberta de Catalunya, The Open Universiteit (OUNL), UNINETTUNO). It will also focus on the student readiness for online learning (DCU-NIDL, Dublin).
Experts developed online courses on models and guidelines for the design, development, and delivery for each of these three predominant formats in a post-Corona perspective and in line with most recent research and innovation.
The courses will start in mid-March 2022.
Synchronous and Hybrid Education
based on settings that have in common that both on-site or 'here' students and remote or 'there' students are included simultaneously;
Blended Education
with a deliberate mix of synchronous and asynchronous methods: based on a course design with a conscious combination of online and offline learning activities;
Online Education
based on a course design with a continuous physical separation between teacher and student.
Student Readiness for Digital Education will be addressed in all three courses as well.
Join the global conversation on Hybrid, Blended, and Online Distance Education
Join the global conversation about how you made education work in hybrid, blended or online distance fashion. From Wednesday 23 February onwards follow #DigitelPro2022 on Twitter and discuss questions posted on different types of challenges in course design, which will be addressed in more detail in the above-mentioned courses
 
Participation in the course program will enable you as an educator to make the transition from emergency online teaching during Covid-19 to fully professional teaching and learning in digital higher education.