#OEGlobal Ten Dimensions of Open Education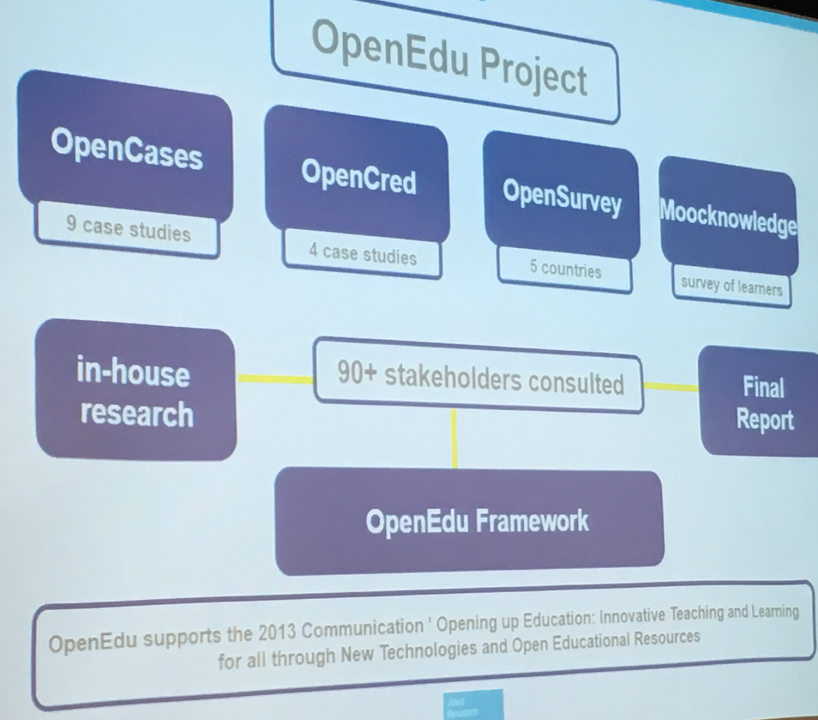 As part of the Opening Up Europe intiative the European Commission has started a project OpenEdu at their own research centre IPTS in Seville. At #OEGlobal Andreia Inamorato dos Santos gave an insightful presentation about the results of the project. Many of the reports will be published this year.
Defining Open Education
Andreia started with defining Open Education. The definition they adopted is focusing on removing barriers: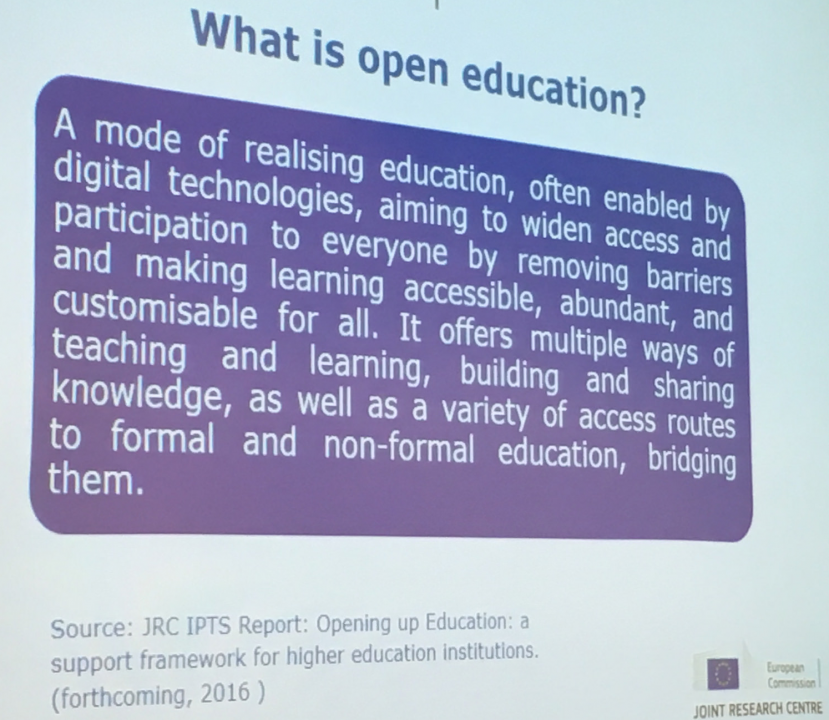 This definition is a very broad one, but I think it has the right focus:
not only digital technologies, although that is the most common form.
learning not only accessible, but also ambundant and customisable
not only formal, but also non-formal education and bridiging this
Framework
An important part of the project is the OpenEdu Framework. This framework should support higher education institutions to adopt and implement Open Education. The framework is build on 6 core dimensions and 4 transversal dimensions. For each dimension of open education, the framework brings a definition, a rationale and components with descriptors.
6 Core: access, content, pedagogy, recognition, collaboration, research
4 transversal: strategy, leadership, technology, quality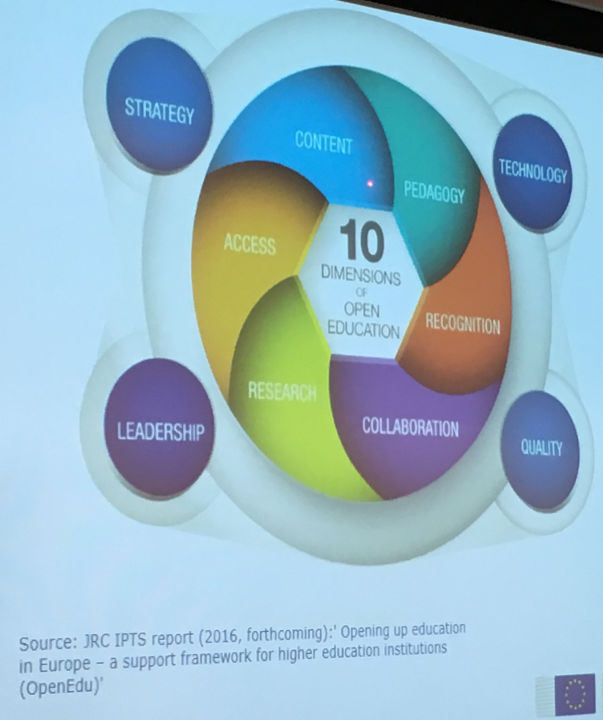 The dimensions seem logical and usually that is a good thing. I'm looking forward to the publication of the full report.