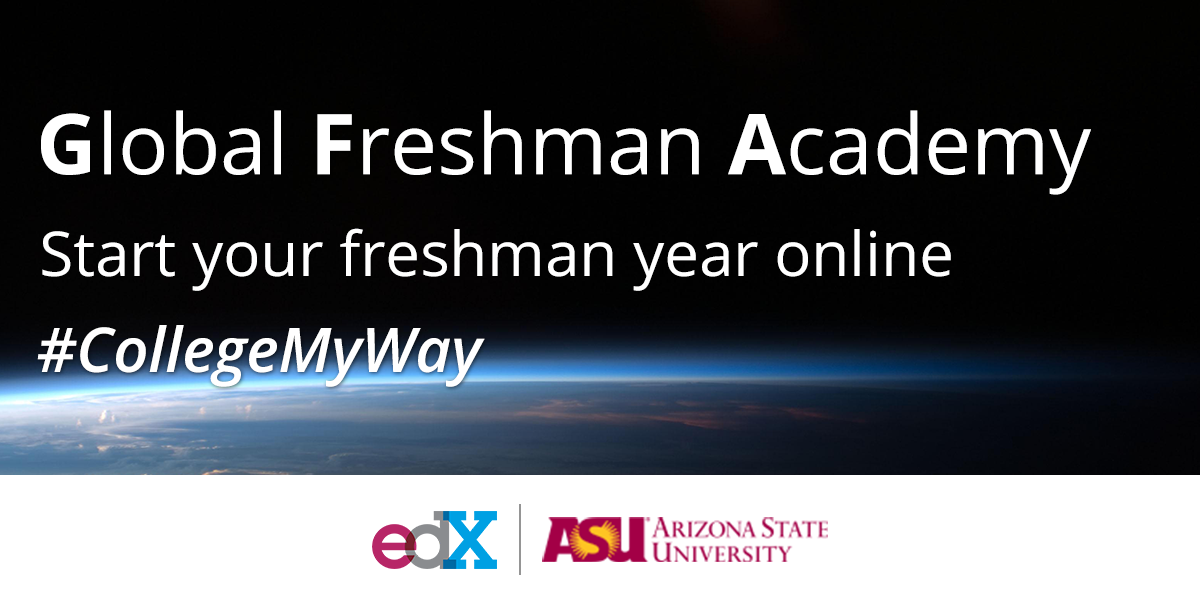 Yesterday EdX and Arizona State University announced the Global Freshman Academy. Here is their promovideo:
When I saw the announcement yesterday, one of the things that I thought of was the quote of Thomas Friedman:
When outstanding becomes so easily available, average is over - Thomas Friedman
It would have been innovative ...
if they would have created this curriculum with the best moocs in the world. But no, the teachers of ASU will create the moocs.
if they would openly license the moocs. But no, there is nothing mentioned about that.
if the costs would be dramatically lower. But no, a full year still costs 6000 dollar. For comparison, a Dutch students pays less than 2000 euro per year for tuition.
So I agree with George Siemens, this is only innovative in PR and Marketing. But as Dirk van Damme is just saying at OE Global Conference educational systems will be confronted with their limits if they do not innovate. We need real innovation and not just marketing.