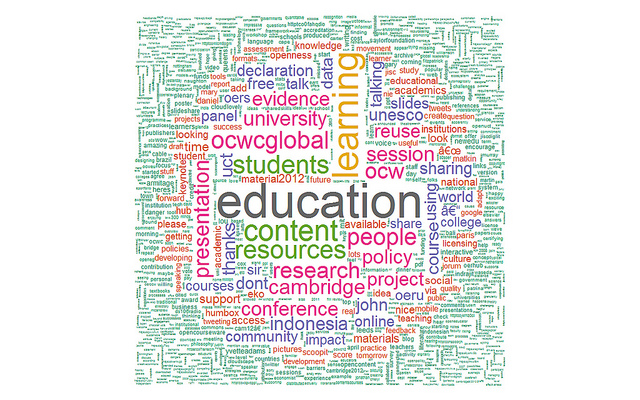 Last week I was in Cambridge (UK) for the 2012 OpenCourseWare Global Conference combined with the UK OER12 conference. Below is a list of online articles, blogs and others that have been published (if you miss an article, please leave a comment or tweet):
There is also an archive of all the tweets and the pictures I have taken. Other pictures are on flickr.
The wordcloud is CC-BY mhawksey.