posted on Feb 19, 2019 by
willem
in
3TU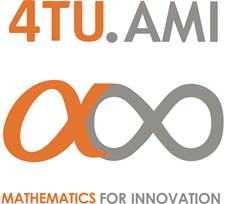 The 4TU Applied Mathematics Institute in the Netherlands is organising an interesting conference about mathematics education. The conference will take place on 11th and 12th April 2019 in Utrecht.
The conference will bring together Mathematicians and teachers of Mathematics in Higher Education to explore and discuss new trends and innovations in Mathematics education.
The conference focuses on:
Learning Analytics (Thursday)
Digital Testing of Mathematics (Thursday)
Blended and Online Learning of Mathematics (Thursday)
Didactics of Mathematics teaching (Friday)
Programming in Mathematics education (Friday)
Registration
For registration to the conference, please fill in and submit the registration form before March 24.
Registration fee
Euro 25 including two lunches and one dinner.